*edit below to original interview* Look for the *.
We caught up with the dynamic songwriting duo of Kirsch and Love (Randell and Christian as you may better know them) on a recent tour stop they were on with the Beach Boys here in the northeast. They are continuously writing songs and ready to take the next step. That's right, they are preparing for one of their very first acoustic shows together in California. In an impromptu interview we found out a little more about these creative guys…
How many songs do you have together now? 
R&C: Eighteen, some are halfway finished, but in all we have eighteen songs or somewhere thereabout.
Where can people find them?
Christian: ITunes, well actually moreso on Randell's computer.
Randell: We are looking at a Valentine's Day release on itunes, and we might call it "Apples and Oranges."
When did you and Christian begin writing music together? How did that come about?
R&C: Jeff Peters is the culprit. He is a friend and producer, who mixed the Beach Boys live on many occasions. He thought it would be a good idea for us to get together, and create music with the natural harmonies.
We hear you'll be playing an acoustic show with each other. When and where?
Christian: Santa Barbara, California on December 11, 2009 at the Brew House
Randell: "Be there, or don't bother showing up."
What can someone expect from a Christian and Randell show?
Randell: A scintillating evening
Christian: with devastating good looks
Do you think you both would ever play one of your songs in a Beach Boys show or do you keep that separate?
We played "My Remote" (a 5 Alarm song) a few times. As for the other songs, we're not sure.
Would you say you have similar musical tastes or are they different?
We can have similar tastes. We like music that expresses love, and has nice natural harmonies.
Randell: I like music that will illuminate the veil between real and made up.
Randell, you've known Christian a long time. Did you think you would one day end up creating music together?
I did, yes. Back when we first knew each other Christian was surfing a lot but he was also starting to play music, thought it would be fun to work together..
Which is your favorite song you've written together? Why?
Randell: I'd have to say, "Falling Away and Then We Rise." It's a song about connection.
Christian: A slow song but not a ballad.
Three words to describe Randell:
Christian says: dorky, intelligent, and funny
Three words to describe Christian:
*Randell says: comfortable in his own skin, sexy, and insanely talented/God – given voice
You can find their music on  Itunes in compilation albums that they have songs on.  They are billed as "Randell Kirsch and Christian Love."
If you purchase an independently reviewed product or service through a link on our website, Feeling the Vibe may receive an affiliate commission.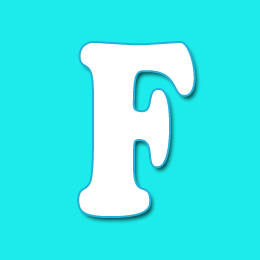 Editor of Feeling the Vibe Magazine.  We have all the scoop on the latest celeb news, makeup tutorials, and so much more.