You may know Katelyn Tarver from the hit show "American Juniors" where she was loved by all the fans!
This sweet and talented girl is now a solo artist, with a brand new album out in stores titled "Wonderful Crazy." You'll love it!
Favorites
Store to shop in – I like a lot of different places but I really like Urban Outfitters.
Food- Roast beef, mashed potatoes and gravy
Singers-Christina Aguilera, Kelly Clarkson, Whitney Houston, John Mayer
Subject in school – I'm enjoying Spanish
Vacation spot – Bahamas
Dessert – I love making this dessert…I put choclate ice cream in a cup and pour warm milk over it , so it makes it kinda icy. It's really good.
Magazine – I like Seventeen and Teen Vogue
Jewelry – Long necklaces
This/That
Summer/Winter- Summer!
Pool/Beach- Probably the beach
Chocolate/Vanilla – Chocolate
Recording in the studio/Performing live -Performing live
Singing/Modeling – Singing
Q&A
We heard that you just had a birthday! How old are you now and how did you celebrate it?

Sweet 16! Last week! Finally 16. I'm in the process of having a sweet 16 party, but we've had to change it so many times because of my schedule and I want everyone to be there. On the day of my birthday, I was out walking and streamers and silly string were being thrown out at like 7:30. So that was cool. I got a digital camera and everyone had cards. It was a good birthday. I didn't get my license yet though, I've been looking forward to that but I haven't been home to get it, so when I get home I'll get it.
Please tell us a little bit about your family. How many siblings do you have? Any pets? Is your family here with you?
I have a mother and father. Then there's an older brother named Drew who's 19, a younger sister named Amanda who's 12 and a younger brother named Jake who's 7. There's always something going on in my house. My family's really loud! *laughs*
Are you still in school or are you being tutored? What grade are you in now?
I'm being homeschooled now, I'm learning through DVDs and I'm in 10th grade.
When did you start singing? Who are your inspirations in singing and music? What types of performances did you give before American Juniors?
I've always sang. Our house has always been full of music. My mom sings, my dad plays the guitar. I guess I really started to want to be a professional entertainer when I was on American Juniors. I really like singers who could belt it out but I grew up with very Christian music, like Joe Williams, Stacie Orrico and people like that. It was mostly church and some festivals that I performed at before I was on AJ.
We first heard about you on American Juniors, you were awesome! What was the American Junior experience like for you? What was the typical show day like?
It was awesome! Because I'm from a really small town in Georgia and then suddenly I'm in L.A on a national television show with Ryan Seacrest! It all went really fast. It was an awesome experience. On the days we had to tape, we had to be there at about 7:30am. We went into hair and makeup, then dress rehearsal and then taped it. We usually taped it around 12 in the afternoon. Then the results show was basically the same but there were group performances, so we'd practice that and tape it around the same time.
Do you stay in touch with any of the juniors?
I try to. I'll call them every now and then. It's hard when you don't live close.
We saw that you were apart of the Camplified 2005 tour. Could you tell us a little bit about that? Who did you tour with? How often did you give shows?
It was really weird, because my dad is always looking up places for me to perform, so he just found this and called the lady that heads it and I was chosen to be apart of it. There were about 12 shows and we just traveled to different camps around New York and Pennsylvania. Some of the artists on the tour were Nikki Flores, Jillian Wheeler, Katie Neil, a bunch of bands and a lot of up and coming artists. It was really a lot of fun.
We also saw that you are going to be in a movie playing Barbie. Was this your first movie? Did you enjoy acting in the movie? When is it coming out?
Yeah! I filmed it in June and it was an animated movie from Mattel. They did motion capture and you have to wear spandex suits. You go out on this big stage and act out the scene and somehow they picked up the sensors and made the animation out of that, out of my movement. It was pretty crazy! It should be out Spring of 2006. It'll be going to selected theaters I think.
Now, NYC is very different from most places. How are you adjusting to it? What are your favorite places to visit in the city?
* laughs * Yeah. I was up here for 2 months this past winter so that was crazy. And where I'm from, everything closes up around 5 or 6. Around here, everything's open. Say, if you want a pizza at midnight, you can order it. But it's very cool though, I like it! I like shopping and I also like this other restaurant down here too where you can make your own burrito. I get chicken and cheese and they always laugh at me because other people get all this stuff on it, but I like to keep it simple.
What are your career goals?
I would love to be on a big tour, travelingl to a lot of places and singing to a big crowd. I want people to be singing along to my songs. That's really cool. And I definitely want to be on TRL * laughs* I like to watch TRL, I've always wanted to be on it.
Did you write any of the songs on your new album?
I didn't get a chance to write on this album but I was really active in choosing the songs that I wanted to put on it. I would love to write with someone one day. I've tried to write but it never comes out good. * laughs * I would like to write with someone to bounce ideas off of.
Will you be touring for your new album? Where to?
Yeah we're with Radio Disney now. So hopefully we'll get some Radio Disney shows. I just want to perform!
Is the album out in stores yet? Which ones?
My CD just came out on Tuesday, 11/8/05. It's in select stores right now.
What new projects are you working on now?
I just met with Radio Disney and it all really worked out well. I'm going to be part of the Radio Disney Incubator Tour. It features new artists, which is really exciting. There will probably be a few of us performing, opening acts, stuff like that.
Want more of Katelyn?
www.myspace.com/katelyntarveronline
If you purchase an independently reviewed product or service through a link on our website, Feeling the Vibe may receive an affiliate commission.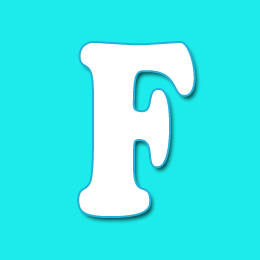 Editor of Feeling the Vibe Magazine.  We have all the scoop on the latest celeb news, makeup tutorials, and so much more.