Drew Seeley is a multitalented singer/dancer/actor.  His name began circulating the most when it was discovered by "High School Musical" fans that he was the singing voice of "Troy Bolton" played by Zac Efron.  From there he toured with the High School Musical cast giving live concerts, starred opposite Selena Gomez in the hit movie, "Another Cinderella Story," and then most recently in the tv movie, "Freshman Father."  Now it's time to hear more music from Drew!  On November 9, 2010 Drew's first of three EP's (cds) was released.  The Resolution Act 1 as the singer tells us, is the first part of a three part "semi-fictional" story.  It's a musical soap opera!  Read more about Drew's music, his new show Glory Daze, premiering tonight, and what he plans to do for the holidays. 
Congratulations, your new ep was just released! Where can fans find it?
They can pretty much find it anywhere online from amazon.com to itunes.com and more.
 Here is a direct link:  The Resolution – Act 1

 
How often do you get a chance to look at replies from your fans on twitter? 
I definitely look at my twitter a lot on my phone.  I love interacting with them but I'm not very much into "updating every detail of your life," such as "I just ate a ham sandwich for lunch!" haha
One week from today, Tuesday November 16 – Glory Daze premieres.  How would you describe your character on "Glory Daze" ? This seems to be different from what you've done in the past with movies such as "Another Cinderella Story" and "Freshman Father."
My character's name on Glory Daze is Jason Wilson.. "Jason Wilson, of the Pennsylvania Wilson's," as he likes to say.  Jason has a five year plan when he enters college.  He has the perfect girlfriend and wants to be the president.  When he meets these other guys who are all rushing the same fraternity, all his plans go out the window. 
Do you connect with this new character in any way?
I'm kind of turning into him.  There are times when I'm talking on the phone to my family and I forget which person I am. (haha)
How would you describe Drew Seeley in high school?
I went to high school in Orlando, Florida. I didn't belong to a particular clique, I was always involved in theater.  I did well academically, as an A/B student as well. Of course I was also part of a boy band because that's what you do when you live in Orlando! 
We recently saw you in Freshman Father. Did you have to take classes on how to be a father, and how was that for you?
The babies in the movie were real newborns, about 6 – 9 weeks old.  Believe it or not, I've never really held a baby before I filmed "Freshman Father" so it was nerve wracking!  There was a scene in the movie where Kathy was leaving on a bus and we had to pass the baby back and forth to each other.  I kept thinking to myself, "be careful, don't drop him!" 
Are you ready for children or do you want to wait?
I'm actually ready to have children.  I wasn't before the movie but I just fell in love with the kids.  They had a calming effect on me.
Let's talk about your new album. You posted a video telling everyone the new cd would be broken up into three ep's. What is the reasoning behind this idea? Do you want people to perhaps get more deeply involved with a few songs at one time rather than a full cd of songs?
Well I have a pretty short attention span as most people seem to.  I don't want to just put the full album out there.  I want my fans to really listen to the songs and digest it. This way they'll be able to truly understand the story behind it and move along  at a better pace.
You say the albums will tell a story, with the first being named, "The Resolution Act 1." What type of story is it and does it connect with your own experiences?
It's a semi-fictional story starring two main girls and myself.  The songs follow each other in a story. Here's a sneak peek :
Talk Back – The guy is in over his head but she's exciting, so he stays with it and keeps following her.
Into the Fire – At this point, the guy got away after realizing he was in way too much over his head.  Somehow she reels him back in.
Down Low – At this point, he's realizing the relationship won't go anywhere and he wonders if she's ashamed of being with him.
Cant You Say You're Mine – This one is a ballad.  He knows her past relationships have been bad but he's different and is going to leave the ball in her court to make the decision about them. It's a dramatic shift into the second EP, resembling a musical soap opera. 
Your new song off the first EP,"Into the Fire," please tell us about it. This song is making the rounds and getting a lot of great feedback. A lot of people are very anxious to hear your new music. You mentioned you felt it took a while to get it all done. For those that don't know, what is the process like?
I actually began writing some of these songs maybe 2 years ago.  You go through different phases with songs, some you like, some you don't, but you're waiting until the songs can really come together almost in a story of sorts.  Some of the songs I wrote not too long ago.  I didn't want to rush it just to have an album.  I feel we took our time with this one and I have some really great people who helped me produce it.  It is something I'm definitely excited about.
John Stamos was recently on Broadway, and now in Glee. You were just on Broadway too. How would you feel about going on Glee? Do you watch the show?

I actually auditioned for Glee when it first came out.  I don't really pay attention to this show like I do to some others.  I hear it's very good but just didn't get into it yet.
What is your idea of a fun evening? If you could be doing anything, what would you choose?
It might sound a little traditional, but I love dinner (really good pizza!) and a movie.  I'm a big movie buff.  .  I also enjoy hiking on the mountains; you could find me doing that.  Skiing is another sport I like, but didn't get a chance to do it last winter.
Speaking of movies, did you see "Social Network" ?
I did. Social Network was superb, such a good story.  It's very interesting to think of the
You have some sweet dance moves. Do you still take classes or train? Will we see you dancing in any upcoming music videos?
I don't take classes anymore, I'd like to take some though.  As for the music videos, there will be some.  I'd love to make one for each song, but I just can't, so we will create videos that fit the music best.
We saw you had a contest for someone to design some graphics for you. Was it tough choosing the winner ?  What will the graphic be used for?
Yes!  We had a contest for our fans to design a graphic to be used for the album covers.  Someone sent us some drawings of different characters she made and I really liked one of them.  We tweaked it in Photoshop and came up with the new version.  You'll be seeing it.  
What are your plans for the holiday season? 
I might go back to Florida for the holidays, eat, eat some more and just get away from it all.  It's great to get that time off to recharge and come back refreshed.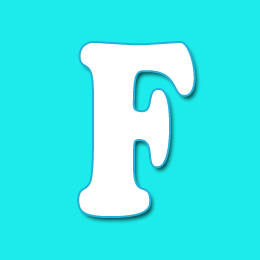 Editor of Feeling the Vibe Magazine.  We have all the scoop on the latest celeb news, makeup tutorials, and so much more.