Heather Youmans is a multi-talented star who's been in the industry for years. The vibrant 28-year-old's philosophy is all about staying positive, which she reflects in both her sunshine outlook and her music. She "was born and raised in San Diego, just a 10 minute drive from the beach" so whenever she struggles or needs inspiration, she "turn[s] to the ocean for some soul searching."
You may have seen Heather on FOX's music game show, I Can See Your Voice, where she showcased her singing and dancing skills. Since then, Heather's been working on perfecting her own unique sound, and will put it to the test with the release of a new song later this month. We got the opportunity to chat with Heather about her new music, what auditioning for the hit FOX series was like, and more in our exclusive interview. So, if you're curious to learn more about Heather, keep reading.
Q&A with Heather Youmans
You were on the popular FOX TV show I Can See Your Voice. Can you walk us through the audition process?
It's the craziest story, actually. I was at lunch and got a phone call – out of the blue – from a casting director, who told me I was recommended for season 1 of I Can See Your Voice! I sent in some singing videos for consideration in March of 2020, and then the whole world shut down. Fast forward to July and the phone rang again, but this time, I found out I was cast in season 1! A few weeks later, a producer called to tell me my pseudonym on the show would be "Tap Dancer" and that I was going to tap dance AND sing on national TV. You should have seen the look on my face. It was such a dream for me.
Did you talk to the judges for the first time after you stepped on the stage or did you meet backstage prior to taping?
As a "Secret Voice" on the show, our identities are kept under wraps until our big reveal moment. We don't even speak in front of the celebrities and contestant, so we don't give anything away. The whole concept of the show revolves around identifying the good and bad singers from the group of Secret Voices. The exchange you see in the episode – right after my big reveal – was the first time I met and spoke with the celebrity detectives, Ken Jeong and Train's Pat Monahan! They all thought I was just a really great tap dancer and not a singer. I'll never forget Adrienne's reaction when she found out I was a singer. You can watch it here.
One of the judges, Ken Jeong reached out to you after the show and said "You are a genius. Just incredible. Can't wait to see your star soar!!!!" How did you react?
To be completely honest, it was late in the evening and I had several glasses of wine to celebrate my episode airing that night. So, when Ken tweeted at me, I was pretty shocked, had a good cry and stayed up until sunrise because I was so excited! Seriously, I went to bed at 8:30am after the night my episode aired.
Have you ever auditioned for a reality / competition show before?
I went to "Hollywood Week" on American Idol almost a decade ago. I learned a lot about myself as a singer on that show and met friends throughout the process that I still stay in touch with!
What was your filming experience with I Can See Your Voice like?
Honestly, Ken Jeong created such a positive and uplifting environment for artists on the show. I Can See Your Voice isn't like other singing shows, because it's not a competition with your traditional, heartbreaking elimination. It's the only singing show I know of where eliminations are positive experiences for singers. When you're cast as a vocalist on this show, you know that your elimination is a chance to shine and shock everyone!
What is something the viewers at home don't get to see that go into making a show like this?
Hours and hours go into making just one episode. There's so much prep involved off- and on-set – from practicing choreography and working with vocal coaches to costuming, staging the group lip sync numbers and more! I Can See Your Voice wouldn't be possible without a first-rate crew and producers that make the magic happen. Season 1 left fans on the edge of their seats, and I can't wait to put my guessing to the test when season 2 premieres in 2021.
You tap dance and sing. Where did your love of music come from?
I grew up in a very musical family, and one that was incredibly supportive of my passions. I'm so thankful for that, because not everyone grows up in a family that's supportive of music and the arts. My dad plays the drums, and my mom is a very talented vocalist. My dad's love for drumming and percussion led me to tap dancing, and my mom helped me find my passion for singing.
What is coming up for you next?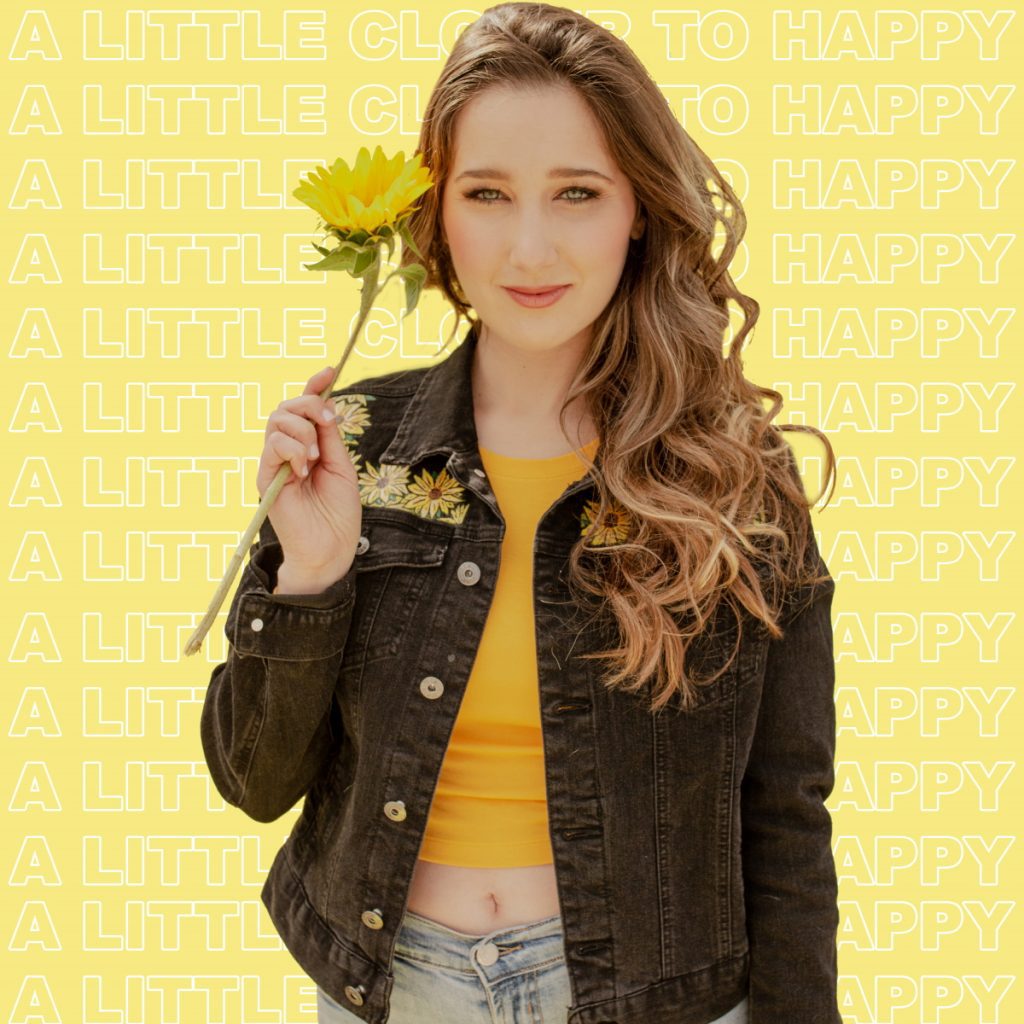 There's more new music on the horizon! On April 23, I'm releasing a new original song called "A Little Closer To Happy." It's all about holding onto your happiness, because finding it is a journey. The sun won't shine every day, but as long as you keep your head up and move forward, that's the secret to finding true happiness. Most of my music is a commentary on happiness, including my latest single, "Shine", which came out September 2020.
More on "A Little Closer to Happy" & Other Music
According to Heather, her song "chronicles our universal struggle with happiness, acknowledging the hope found in progress, embracing imperfection and taking steps forward toward a happier life."
The song is a "SoCal-inspired soundtrack to the pursuit of happiness." In the music video "happiness is represented by a single yellow balloon. It's fragile and can fly away at any moment. In the end, viewers are left with the question – is real happiness ever attainable or do we spend our whole lives chasing the concept of it?"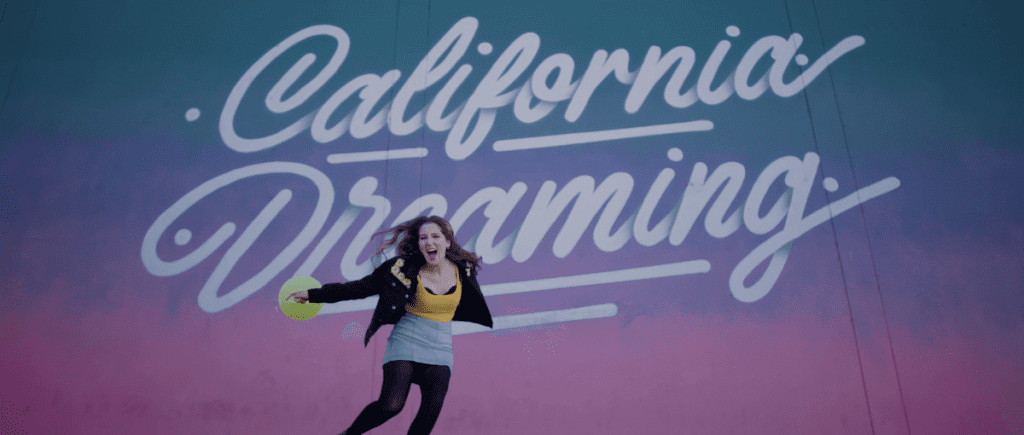 Ahead of April 23, Heather posted a new cover on her YouTube channel. She sang 5 Seconds of Summer's "Youngblood" on FOX's I Can See Your Voice, but now you can hear her full version! Watch the awesome cover below:
If you want to see the music video for Heather's new track "A Little Closer to Happy," we'll leave it below. It perfectly encompasses a summery, warm vibe, and of course, stays on trend with Heather's message of happiness. Check it out below:
To keep up with Heather Youmans' day-to-day, follow her on Instagram; for more on her latest projects, follow her on Spotify. Thank you so much for letting us talk with you, Heather!
---
MORE EXCLUSIVE INTERVIEWS
Ben aka Bentellect from TikTok Talks Tweets, His Iconic Laugh, & How Many Notifications He Gets in a Day in Exclusive Interview
Landon Gordon on His New Disney Show, Favorites, & More in Exclusive Interview
Top TikTok Series: TikTok Star Drew D'Andrea Talks Dance, Music, & His Adorable Dance Partner
Kari Highman is a Beauty and Fashion Blogger at Feeling the Vibe Magazine. Otterbein Alum (2017) – English & Psychology. Always learning & creating. Avid fan of mid 2000's TV & pop music. Comments or tips, email kari@feelingthevibe.com