Exclusive Interview :: Eren Cannata
March, 2007
Eren Cannata is a new pop/rock singer on the scene and ready to take the world by storm with his energetic and expressive music. With connections to timeless musicians, and a sound all his own, this life long musician and songwriter is ready to have the world hear his sounds on his new cd, "Blame It On the City"! Check him out, plus see exclusive pictures and video only on Feeling the Vibe!
FTV: Congratulations on your new CD! We're very excited for you. Must feel like a big accomplishment
Eren: It is, it definitely is.
FTV: How many instruments do you play?
Eren: I play guitar, I play 18 instruments. I grew up in a recording studio. My father was a saxophone player for Billy Joel, my mother being a southern belle. So my whole life through osmosis, I've learned all these instruments. I started on piano. On the album called "Sounds of Summer," I play every instrument. I play and sing everything.
FTV: How many instruments are on that?
Eren:Hmm, well there's drums, bass, keyboards, guitars, acoustic guitars, and electric guitars.
FTV: You're just multi multi multi talented!
Eren: No…And I'm a contortionist.
FTV: You're a contortionist?
Eren: No *laughs *
FTV: I wouldn't be surprised!
Eren: I'm totally kidding.
FTV: How long have you been singing? Probably since you could walk right?!
Eren: My first recording session was when I was 3 and I sang "Twinkle Twinkle Little Star." It really came out as "Tinkle Tinkle" but that's ok, it's alright, I was little. The whole W concept..
FTV: Yeah, that was hard. What is your favorite song to sing in general?
Eren: *thinks * My favorite song to sing would be..hmm…it's tough. I mean, I love singing James Brown! I feel I can get very ambitious with my stage performance when I sing James Brown, which I am also trying to incorporate into my own stuff.
FTV: So you've traveled many different places. How would you compare those places to New York?
Eren: New York's my home. I was born and raised in New York, so that's why we are doing my album release here. I saw Phantom Planet here, their big debut. I was so excited, and thought one day I'm going to play that stage. New York is my home though and everything is going exactly the way we would want it to.
FTV: What type of student were you in high school?
Eren: Awful. In high school, I was mediocre and creative in an all boy's Catholic School, so I didn't fit in the best.
FTV: We saw that you were accepted to the Clive Davis Music Recording Program.
Eren: I was. It has been an amazing experience. Technically I'm still in it. I am, but I'm getting credit for this (performance), that's how great this school is. I am part of the first ever graduating class from there.
FTV: Ok! 3 words that describe you. Can you come up with 3?
Eren: Yes! I'd say musical? It's a safe bet. No, you can't use that one?
FTV: Think harder!
Eren: Ok I got it. I'm goofy by far. Sleepy, I'm very sleepy. *laughs * I'm like a puppy. I burn myself out until I collapse. Ok, so goofy, sleepy and musical.
FTV: New Yorker, there's your word!
Eren: Yeah N-Y-C!
FTV: What is a typical day in the life of Eren like?
Eren: Hmm..
FTV: You do your hair!
Eren: Yeah! I do my hair. A normal day for me is waking up at the crack of noon, eat, walk around my apartment and then I usually start writing music or answering emails from this guy over here. Then there are also the days where I go to the recording studio and record, sometimes we record for other people's things. I like keeping up with all new technology and music. Then my days change because sometimes I travel.
FTV: Do you wake up not knowing where you are?
Eren: Sometimes I do! Sometimes I don't wake up in my hotel room. I think it's because I get a little too rowdy the night before and I'll find myself sitting by the pool. Then I think, "why am I here at 6 in the morning?" See, so it's really dangerous.
FTV: As long as you don't find yourself in another city.
Eren: Well, sometimes I do that too. I'm only kidding.
FTV: You've taken part of many facets of the industry. Acting, singing, performing. Would you say your passion is music or something else?
Eren: My passion is in writing songs. I definitely like writing good songs that people understand to an extent and then the other part of it, having them figuring it out. Relating and making people believe in what I have to say is important because I'm not trying to sing about the most revolutionary things. Love has been written about so many times. So it's about finding a way to say those things but to also make it all original. "Nostalgically," that's a love song of mine, if you want to call it that, but it's all about my ex-girlfriend and is from my perspective.
FTV: You have to let your emotions out through your music.
Eren: Absolutely.
FTV: How would you classify your music on this album?
Eren: I would call it rock/pop with a deeper singer/songwriter flare.
FTV: We like that. Would you say it's about your experiences in life?
Eren: Oh yes, absolutely, every single one. I don't think I'm ever going to stop writing about that.
FTV: That is definitely where you'll have the most material. Songwriting can be quite soul searching. Now we read where you started writing music about 3 years ago.
Eren: That's probably an old bio. I think we probably started recording the album about 3 years ago. I've been writing music since I was actually seven years old. Writing music can happen in a number of different areas for me, at home, in the city, and even in the studio.
FTV: Thank you so much Eren for sitting with us for this interview!
Eren: Thank you!
Be sure to visit www.erencannata.com and www.myspace.com/erencannata for more!
*Thank you to Danielle and Evan for setting up this interview with Eren for us. We wish you all the best of success, you are a shining star!*
If you purchase an independently reviewed product or service through a link on our website, Feeling the Vibe may receive an affiliate commission.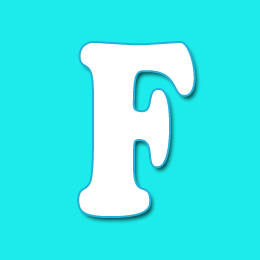 Editor of Feeling the Vibe Magazine.  We have all the scoop on the latest celeb news, makeup tutorials, and so much more.