You saw the review for "Bernie Williams: In Concert" and heard about Bernie with his fantastic 8-piece band. We also had the chance to sit down for a one – on – one interview with the World Series Champion and multitalented musician. Bernie's music days go back almost as far as his baseball days if not exactly the same. He already has two albums to his name, with the newest one, "Moving Forward" nominated for a Latin Grammy. A CD release at the famed Nokia Theater in New York, starting a tour which is currently bringing him out to California, plus much more has this former Yankee very busy.
We met up with Bernie before his concert to a sold out crowd at the Ridgefield Playhouse in Ridgefield, Connecticut. Backstage was a buzz with the musician and family members. Music has been such an important part of Bernie's life.  Find out all about it now.
On his music background and education…
You said you had the opportunity to take guitar lessons at the age of 8 and prior to that you would always listen to your dad play the guitar. Do you feel music lessons are important for children to
have at an early age? What have been the benefits of them for you?
Yes I think so. In my particular case, it created a musical mind at a very young age. I would think in terms of melodies which is cool. It's been proven that it can help other subjects as well such as math and science.
Were you strong in math and science?
I was. I went to performing arts school in Puerto Rico. It was a great experience. I went at about the time that the movie "Fame" came out way back then! We were very excited about that school. They also had a big emphasis on dance and arts (painting and drawing.)
Beginning of baseball…
How did you start with baseball then? You just had a love of baseball…
Yes, at a very young age I ended up playing baseball and guitar at the same time. I was about 8 years old. My mom and dad used to take me to little league games. My dad spent a lot of time with me teaching me the game of baseball. When it came time to be part of a team, I did that at 9 or 10 years old. We played on the weekends. I kept it as an extracurricular activity.
So you had baseball and guitar at the same time. That must have been a lot to keep up with..
It was a lot. High school was about an hour away from where we lived, I had to wake up at 5am! If I had an opportunity to do it all over again, I probably wouldn't change it. It gave me so many opportunities to interact with different people being involved in sports, music, and academics. My mom was a school teacher for 30 years. Then she became a school principal for the last ten. Then she took a part time job in a college teaching english as a second language. For her, academics were first and foremost a priority to her. So, we had to earn our right to play music and play sports. It was privilege to play.
That's a great way to think about it. 
If we got good grades then we can play the music or sports. If anything happened, the sports were the first to be taken away.
Baseball to Music… the great switch
What would you say has been the biggest challenge with going from a professional athlete to a touring musician?
People might say "oh this guy is used to playing in front of 50,000 people, he should be used to this." It's different though. When I was playing baseball, I didn't really have to interact with the crowd. All I had to do was hit the ball or throw it and run the bases. I would go through the whole game without looking at the crowd at all. However, here I have to interact with the audience.  The crowd is more intimate and now I have to invite them into our little world. It's quite interesting. Most of the shows we've been doing has been in the NY area so it's nice to play with the homefield advantage. I noticed that a lot of the people are coming because of the baseball background.
Cultural Exchange and English…
Was it a culture shock for you when you came here to the United States? How so?
Yes definitely. I knew some English but I didn't know the terms and expressions. I started watching sitcoms.
Which ones?
I started watching the "Cosby Show," "The Golden Girls," "Full House," and "Different Strokes." I needed to learn what made people laugh and the expressions that people here use. I also had to learn that hidden sarcasm.
And also how words have double meanings.
Yeah exactly. For instance if you went to Atlanta they'll say "how y'all doing?" Then you go to the Bronx and they say "what up dawg?" As a Puerto Rican you come in and say "oh that means hello!"
Professional MLB beginnings…
Where did they put you in the minor leagues?
Sarasota, Florida to play rookie ball. I was always the youngest guy. I was signed when i was 15. I came here because they scouted me out in Puerto Rico. The seasons were very short in rookie ball in the first couple of years so my mother was always getting on me about going to school and getting my degree. So I did take about three semesters of biology at the University of Puerto Rico. Then it came to a point where I really had to make a decision, baseball or school since I wasn't really doing well at both. I dropped out of college which was devastating for mom. I made that decision and never looked back and that was in 1988 I believe. Three years later I made it to the major leagues in 1991 and started playing as a regular in 1993 all the way up to 2006.
They loved you.
I was very fortunate to be able to play with the same team for my whole career. I consider myself very fortunate. It's a very hard life playing from team to team especially if you have family. I was a very rare case.
I think there would have been a big uproar if Bernie was traded.
It almost happened in 1998. I became a free agent. One of the teams that wanted to get me was the Boston Red Sox. I knew I wanted to stay a Yankee. My kids were here, they had their friends and lives here. They were used to life in New York. We made New York our home and stil live here.
Performances and Concert Experiences….
You've played at many different venues. Which would you say was the most exciting concert?
It's weird but everytime I play, I feel that was the best. The first concert we played was at the Nokia Theatre in Manhattan for this album. I was very nervous. The more I played, the more comfortable I became. Now we're on tour, it started in Westbury, New York.
Speaking of Westbury, how did you do on that circular stage that turns?
Oh they didn't turn it for my concert. We just stayed still. I liked playing there. We then played at the Egg in Albany, NY. It was a very oddly shaped structure, but very cool. Then we went to Annapolis and played some place down there. It was near Baltimore, Maryland. We played yesterday in Morristown, New Jersey.
Speaking of the stage, we've talked to other musicians and they say when they're on the stage they're either trying not to think or they just stay in the moment. Do you do that or do you think about something in particular?
I try to think about the music and then I try to go into my own little place mentally. That's why I usually find myself closing my eyes a lot.
The Big Help…
Are you involved with any charity organizations now ?
We have been sponsoring this food outreach non profit organization. It's called the Hillside Food Outreach. It feeds about 500 – 600 families in Westchester County, New York. We do a charity dinner for it every year. I think the next one will be in February of 2010.
It's all in the family…
Do your children take after you as far as playing music?
I think they're very gifted musically. My oldest is a boy who is 19, Bernie Alexander. He can play the piano, very talented. He's in college right now.
Maybe he'll play with you one day on stage.
I certainly hope so. He kind of just wants to do his own thing right now. Then I also have two daughters. The 15 year old, Beatrice is the athlete. She plays volleyball and basketball, varsity. My youngest is 14, Bianca, she's our resident diva. She is into singing and fashion, all that girly stuff. She actually has a very good singing voice.
Being a spectator…
What was the last concert you went to?
Def Leppard. That was very cool. It was such a different experience with rock. What a show. They had these lights and monitors everywhere. They were so separate from each other on the stage. It was a huge stage! The drummer was all the way on top. The two guitar players were running from one side of the stage to the other. It was a very different experience from what we do here. There was a lot of energy and movement on that stage. There were probably about 30,000 people there.
Let's get technical…
What type of music is playing on your Ipod right now?
Of course "Moving Forward." No, I'm just kidding. Gerarld Finzi. He has an orchestra. He's contemporary, lived in the 1800s. He probably has the most beautiful music that I've ever heard.
Which sites do you enjoy going on?
I usually find myself on music geared websites. I like going on youtube to watch other musicians and live concerts.
Yankees Postseason…
Do you watch the Yankees games or keep up with them on ESPN during the postseason?
I do keep up with them. I still see a lot of my teammates such as Jorge Posada, Andy Pettitte, Derek Jeter, and Joe Girardi.
Closing
The name Bernie Williams will always be synonymous with Yankees Baseball, however it is quickly becoming the name of a multi-talented musician. His humble ways and quiet demeanor represent that of someone who is involved with music for the love of it above all else. Bernie's passion creates a winner not only in Yankees' baseball but also on the world's musical stage. Be sure to catch Bernie Williams in concert by checking out www.berniewilliams.com .
If you purchase an independently reviewed product or service through a link on our website, Feeling the Vibe may receive an affiliate commission.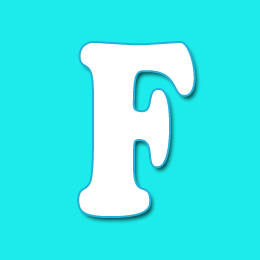 Editor of Feeling the Vibe Magazine.  We have all the scoop on the latest celeb news, makeup tutorials, and so much more.