March 2020 hit us all like a ton of bricks but at that time, nobody really knew the extent of what was about to happen that would change the way we all live our lives. One year later, we are still coping with the effects of the COVID-19 pandemic has left. Being the savvy people we are, millennials did not let the pandemic keep them down. They still very much care about their health, well-being and fitness. We spoke with millennials to find out just how they are doing it so it can inspire you!
Check out the Q&A below!
---
How do you stay in shape even through the COVID quarantine?
Adrian
Luckily I had weights at home. I built my bench back I could use to workout with. When the weather was better I would go outside running and jumping rope. That helped me stay in shape.
Joe
I'm originally from New York but now I'm in Texas. We opened up pretty quick compared to other states. During the shutdown I had a friend with a home gym and I was able to workout at his home gym.
Dylan
A lot of push ups. A buddy of mine introduced me to 5 sets of 40, 5 sets of 40 for 5 days straight gives you 1000 push ups. Push ups are core too so that helps. I do mountain climbers and walking a ton.
Vitaly
I started working out in June of 2017.  When Covid came around, I purchased Bowflex for the house, then I found an X3 bar which is a resistance bar with 4 different types of resistance bands, and then I bought some singular bands from Amazon.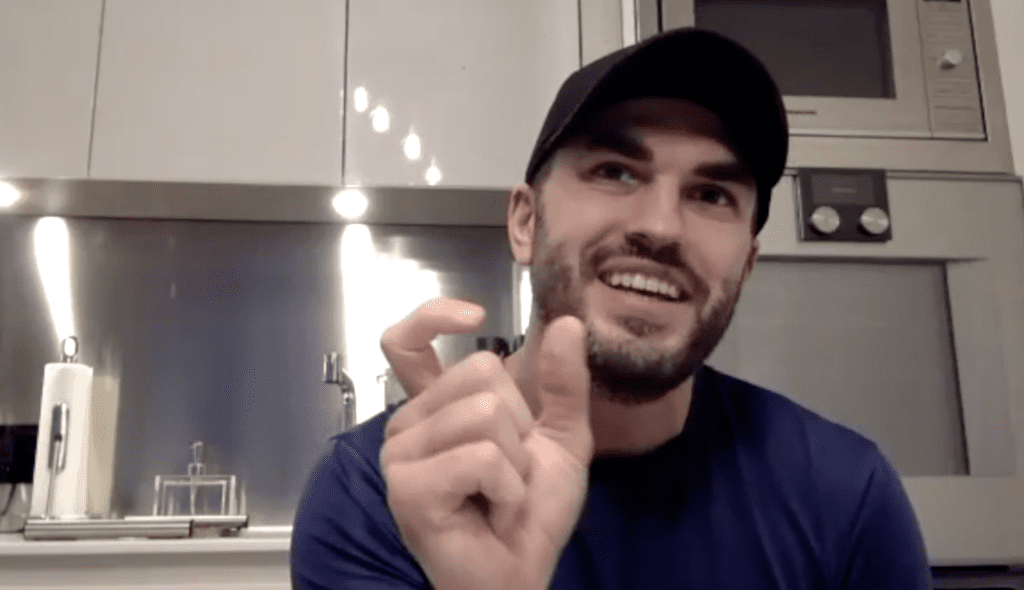 ---
Anna
I pretty much created a home gym for myself when my gym closed down. I have a treadmill, resistance bands, weights – everything I could need to keep in shape.
---
Did you experience the Quarantine 15 (putting on 15 lbs)?
Adrian
Right before quarantine, I kind of over did it, and I shred myself to about 11%. I was very ripped. When quarantine came, I ended up putting on about 15 pounds and my body was back to normal.
Joe
No, I didn't. I bought a bike two years ago that I didn't really use much. Then I started biking when this happened. I was always a runner, so I stayed active.
Vitaly
I think everybody is in denial, I told everyone I didn't, I'll stick to my truth.  In May, my family and I were in the park, and I took my shirt off while we were playing.  My mom said, "Vitaly, did your gym close during the quarantine?" And I said, "yes it did," and she said, "I can tell!" 
Rachel
I did! I think most people did. We were removed from our regular routines so it took a bit of getting used to but those extra pounds are off now.
---
Food and nutrition are also important. Do you take any special protein shakes or supplements?
Adrian
I didn't, but I just bought a few so I could bulk up. I take whey protein powder, just strictly protein, not a weight gainer. High in protein and low in fat.
Vitaly
I take a protein after every week.
Joe
I'm unique to anyone you might talk to. I workout and then live my life how I want to live. Every once in a while I'll do a protein shake in the morning, a scoop of protein powder, strawberries, and some oats to give it texture. Maybe about 3x per week I will do a protein shake.
---
Take me through a typical breakfast, lunch and dinner.
Adrian
In the morning I'll have a shake always. In the shake I throw some oatmeal, bananas, almond milk, and protein plus one scoop of peanut butter. That's my breakfast everyday. Then my first meal is usually brown rice pasta with salmon and vegetables. That's my dinner, I skip lunch usually, maybe a snack in between. Then I might have another of those types of meals plus another protein shake. So I have 3 – 4 meals per day.
Vitaly
I don't eat breakfast, I intermittent fast. I started that in 2017. In the morning, I will have water, then a little coffee. I can't take more that 4oz of coffee in the morning. Then I will taper off with some teas. Around 12 pm I'll have lunch, a bowl of salad adding in mixed nuts, blueberries, blackberries, and raspberries, plus a breast of chicken. Right around 12 pm is my first real meal. Then I will have a protein, chicken, salmon or a steak for dinner. Then for a snack at the end I will have 7 cubes of 62% chocolate.
Dylan
Typical breakfast, I try to do oatmeal, quick oats and whole oats, some variation of that. Some cereals when it's a time crunch. I like to do whole foods, 90% of my diet is whole food which allows me to eat more but consume less calories.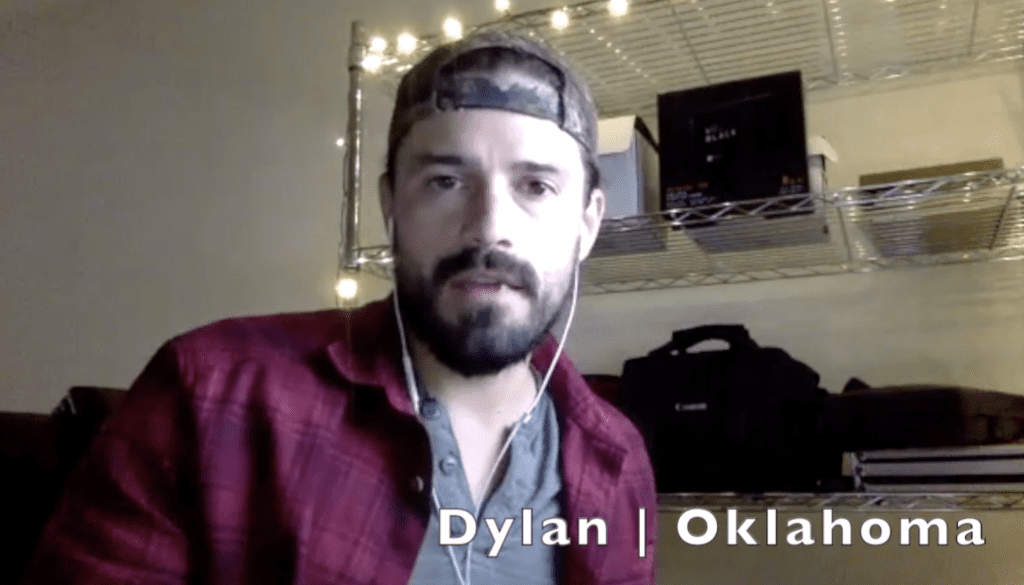 ---
Joe
I typically skip breakfast, but other times I'll make that shake and get right into working. I'm out about a lot as a real estate agents and I eat on the road which isn't the healthiest but I try to sweat at least one time per day. I'm all about being active, being able to eat what I want when I want and not having to cut anything out.
---
Healthy snack ideas?
Adrian
I usually have fruit and nuts, not even a trail mix, just the nuts like walnuts, I like that.
Anna
I love almond butter! There are lentil chips from Trader Joe's that I get when I go there. They are full of fiber which is great.
Joe
I'm not a big snacker, if I'm snacking it's pretzels. I stay away from snacks.
Vitaly
I'll cycle through snacks. When I find something really good, I'll run with it. Right now I'm on mini peppers. I dip them in a chipotle hummus and I'll also have celery with almond butter.
Dylan
For me, snacks all day long. So if you're still hungry, I'll eat almond butter, peanut butter. Fruits and vegetables, apples. I eat a lot of yams as well.
---
Do you have a weak spot for food?
Adrian
Italian is one of my weak spots, Mexican even more so. I love Mexican food.
---
How often do you cheat?
Adrian
Probably about once per week. I go all out and I'll cheat the entire day. If you do it a few days in a row, it's a problem, but for the one day it's fine.
Dylan
If you work 5-6 days per week hitting the gym hard, it's hard not to indulge in waffles. As long as you're not doing it too late in the evening, then your body will have enough time to work off those extra calories.
---
What advice do you have for people who say they lose motivation to workout?
Adrian
Do a little bit, you don't have to go crazy. It happens to everyone even athletes. Try to do 10 – 15 minutes. If that's too much do 5 minutes and then you're done for the day, then the next day do 6 minutes and soon enough you'll build momentum and be back up to your good amount per day. You don't have to go crazy, you have muscle memory, everyone has muscle memory. Just have to train yourself a little.
Dylan
If you haven't been in the gym a while, do a couple exercises and go back home. Otherwise you will be sore. Consistency is key.
Vitaly
I don't use motivation, it requires willpower. It makes you force yourself to do something. Instead I have a framework in my calendar that I follow for building multiple areas of my body and life. If I follow my process, then I don't need willpower.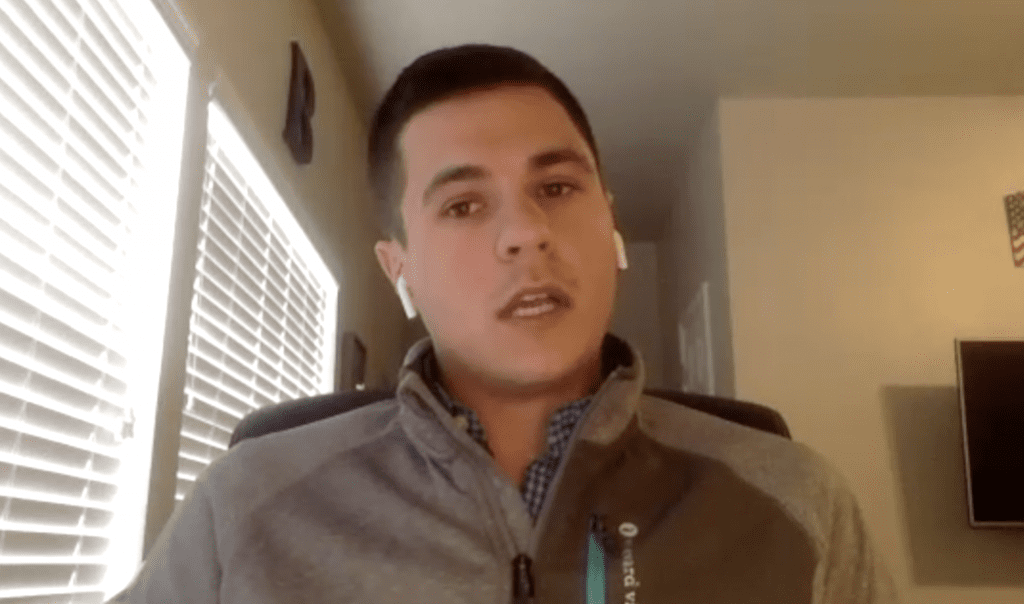 Joe
A workout buddy, someone to hold you accountable and get into the gym is the number one thing to get motivated.
---
How balanced is your protein/carb intake in a day?
Adrian
I struggle a little because I love carbs. Pasta is my weakness. I'm trying to reduce carbs, not to eat any pasta or bread. It's rough, but once you start seeing results it's motivating.
---
Do you need carbs?
Dylan
For me personally, absolutely. When I was actively in a lot of classes, if I didn't eat enough carbs, I knew my performance wasn't going to be as good. Your ability to think on your feet will drop when you don't have enough carbs to burn off in the brain.
Vitaly
For me right now it's probably 80 – 90% vegetables and 10 – 20% proteins.  Do I have any carbs?  Probably in the snacks or in the foods I treat myself with at times.  That's about it.  At this point, I went on this diet and I feel 10X better.  
Rachel
Carbs keep my energy up. If you don't overindulge in them, you'll be fine but I think some people need it more than others.
---
Are there any foods you stay away from?
Adrian
I stay away from caffeine, I can't handle it, I will start hyperventilating.  Unfortunately I can't have any coffee.  I stay away from dairy, cheese, I just feel bloated from those.  
Anna
I stay away from red meat just because I can't digest it too well so I have chicken and fish instead.
---
Check out what our millennials had to say in this video:
Want to create a home gym for yourself? Here are a few items you may need to get started!
NordicTrack Commerical Studio Cycle
TRX ALL-IN-ONE Suspension Training: Bodyweight Resistance System Courtney Rose is an Entertainment Writer at Feeling the Vibe Magazine based in New York. Pop culture and rom-com obsessed. Studied Journalism and is up to date on all the latest entertainment news. For tips or comments, email me at Courtney@feelingthevibe.com