Sneakers have become a big fashion statement. You see the many new designs and ways companies are thinking outside the box with one of the big staples of footwear, the sneaker.
This Christmas we have your sneaker shopping needs covered. Look no further, our editors searched far and wide for the perfect options you will love this holiday season. Check them out below!
Holiday Gift Guide: Sneakers the Celebs Wear 2017
Mismatched is IN!
Mismatched shoes have been seen on some of your favorite stars. The likes of Selena Gomez all the way to Nicole Kidman have been photographed hitting the red carpet in mismatched shoes.
We came across a great e-commerce shop (which is family owned and founded in 2011) dedicated to selling all the mismatched shoes you could want. They are available in kids sizes and women's. MyChooze.com was nice enough to send us a chic but casual pair of black and white mismatched sneakers, and we have to say, we are in love! You can get a pair for yourself by clicking the image below!
Sale Alert! MyChooze.com is offering an awesome Black Friday weekend special (through until 11/27) on many pairs of shoes. Gobble it up now! Seriously MAJOR steals- items as low as $5.99! Chooze offers a bunch of colorful and unique apparel and accessories for women and kids.
They come true to size and are very comfortable on your feet.
Celebs Wearing Mismatched Shoes
We love this pair of silver and gold mismatched sneakers. (Pictured above). Choose from a variety of styles on MyChooze.com.
Get Fit with Candace Cameron Bure
Candace Cameron is not only well known for portraying DJ Fuller in the Netflix reboot, Fuller House but also has been seen many times working out with celebrity personal trainer, Kira Stokes. Candace shared which sneakers she uses and trusts for her intense workouts (recommended by her trainer). And one of the best parts? You can order them right on Amazon!
Get the Brooks Running Shoes: Glycerin 14 in Green & Blue. (First pictured)
Get the Brooks Running Shoes: Launch 4 in Pink. (Second pictured)
Get the Brooks Running Shoes: Pure Flow 6. (Third pictured)
Selena Gomez Wears Puma Sneakers
Selena Gomez is part of a new campaign for Puma. She was photographed in a pair of black Puma kicks. The Internet has been buzzing about this ever since the photos were released. They are for sale now on Puma.com .

Recreate Selena's look at Puma.com – Sneakers are $90.
Julianne Hough in Under Armour
Dancing with the Stars champ, Julianne Hough relies on Under Armour Sneakers for her workouts. Julianne is seen in a UA Speedform Fortis 2 pair, in black and white. These sell for $99.99.
Ari Loves Reebok
Ariana Grande loves her classic leather Reebok Sneakers (and so do many others!) These sneakers received nearly 5 stars. They are iconic and perfect for everyday wear. You can purchase yours right on Amazon.com and get it shipped right to your door in time for the holidays.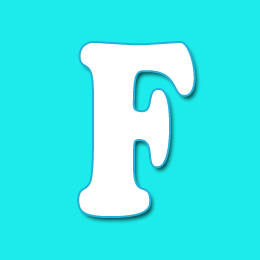 Editor of Feeling the Vibe Magazine.  We have all the scoop on the latest celeb news, makeup tutorials, and so much more.