Jill Powell, (@jillpowellglam) celebrity makeup artist for Demi Lovato talked exclusively to Feeling the Vibe Magazine for some absolute must have holiday tips!  Want to look as flawless as Demi for your upcoming holiday parties?  Keep reading for tips straight from Jill and be on top of the trends!
Holiday Makeup Q&A with Jill Powell
What are the makeup trends for the upcoming holiday season?
Holiday season is a great time to add a little sparkle to your makeup and bring out deeper lip colors. I love doing small fun additions to everyday makeup like pressing a glitter on top my my bottom liner, or using a glitter liner on top of my top liner.
What is the best lip color for the holidays?
For holidays I love deeper berry tones (Feeling the Vibe's suggestion: Burt's Bees Brimming Berry Lipstick). Find the one that compliments your skin tone the best by matching warmer undertones with warmer skin tones and cooler undertones with cooler skin tones.
What is your secret for the perfect smoky eye?
My trick for a perfect Smokey Eye is to first apply black liner (Feeling the Vibe's suggestion: Maybelline Eye Studio Master Precise Ink Pen Eyeliner) to the lid and bottom lash line/waterline, then sweep black shadow on top of the liner and blend the edges. To finish it off and create a natural gradation (Feeling the Vibe's suggestion: COVERGIRL LiquilineBlast Eyeliner Pencil Brown Blaze) of color, I always blend a brown shadow into the crease and and brown liner under the eyes.
Fun Fact – Jill even travels with Demi out of the country (Here they are in the UK!)
https://www.instagram.com/p/BbiUqPqDm_3/?taken-by=jillpowellglam 
Highlighting can really add so much to your makeup. What areas of your face do you recommend sweeping the highlighter?
Highlighter should be placed on the high planes of your Face. I love applying it to the tops of my cheekbones, Cupid's bow of the lips and just a tiny bit down the center of the nose. (Feeling the Vibe's suggestion: BECCA Highlighter)
Did you catch our last interview with Jill Powell?  She breaks down a Demi Lovato look so you can recreate it!
Check out Jill Powell's Instagram for awesome photos of her work!
Savannah Chrisley Bronze Makeup Tutorial Uses KKW Beauty Says Makeup Artist, Emily Jimison
If you purchase an independently reviewed product or service through a link on our website, Feeling the Vibe may receive an affiliate commission.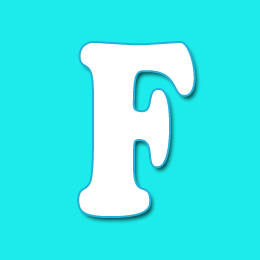 Editor of Feeling the Vibe Magazine.  We have all the scoop on the latest celeb news, makeup tutorials, and so much more.