2016 Then & Now Photos:
The Freeform Network (formerly the ABC Family Channel) recently brought back a lot of memories by airing the The Lizzie McGuire Movie
 which originally aired in 2003. The movie follows young Lizzie McGuire (played by Hillary Duff) who just recently graduated from middle school and is joining her classmates on a school summer trip to Italy. It's been 13 years since that movie, so just where are the cast members now? We did some digging and found out about all your favorites. Take a look below for before & after photos plus the details on where they are now.
Hillary Duff – "Lizzie McGuire"
Today Hilary is 28 years old today and has one son named Luca who is 5 years old. After the movie Hilary spent her time in a music career and acting in a number of movies. In June 2015 her album "Breathe Out" was released and debuted at #5 on the Billboard 200 becoming her fifth top five album.  At the present time she isn't touring for her album.
Ashlie Brillault – "Kate Spencer"
Ashlie is actually quite the opposite of the most popular "mean girl."  She stayed out of the the limelight and went to college instead.  She went to California State University and received her B.A. in political science.  Shortly after that she moved to Colorado and went for her law degree.  She is now married and has a young daughter.  Her dream is to work as a civil rights or criminal defense lawyer.
Adam Lamberg – "Gordo"
Adam played the somewhat awkward best friend of Lizzie in the Lizzie McGuire show and movie.  He is now 31 years old.  Adam is no longer acting.  He majored in geography at University of California, Berkeley and is working on his master's degree in Public Administration.  He is the development officer at the Irish Arts Center in New York City.
Yani Gellman – "Paolo Valisari"
Yani played the heartthrob and smooth talker Paolo in the Lizzie McGuire movie who basically swept Lizzie off her feet.  Today he is 30 years old.  Yani stayed in the acting industry.  He has been in The Young and the Restless, Pretty Little Liars, Greek, and most recently he just completed some tv movies.
Clayton Snyder – "Ethan"
Clayton played Lizzie's eternal crush "Ethan."  Today he is 28 years old.  He was recruited for water polo at Pepperdine University.  He graduated with honors with a BA in Film Studies.  Clayton's love of water polo lead him to pursue making the USA National Water Polo Team and played a season in Italy, Hungary, and Montenegro.  Now Clayton continues his acting career and his most recent project "Her Side of the Bed" is in post-production.
Alex Borstein – "Miss Ungermeyer"
Alex might have scared the children as the high school's principal, "Miss Ungermeyer" but she ended up being liked by the end of the movie.  Today she has two children, worked on Getting On, The Cleveland Show, and most recently a short movie.
If you missed it, you can get the The Lizzie McGuire Movie
 DVD is for sale on Amazon!  Get yours now!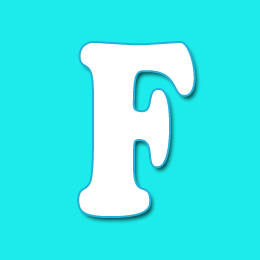 Editor of Feeling the Vibe Magazine.  We have all the scoop on the latest celeb news, makeup tutorials, and so much more.