The ever popular musical, "The Sound of Music" is on the main stage now at the Westchester Broadway Theatre in Elmsford, NY. It will run from June 13 through until August 11, 2013. The one feature that sets this theater apart from Broadway in Manhattan is the dinner and
dessert they serve you before the play begins. They offer a good variety of dinner entrees to choose from and offer matinees as well as evening performances. We must recommend the chicken piccata with rice pilaf and the eggplant parmigana served with pasta as our personal favorites. The fruit punch is also a very delicious fruity non-alcoholic drink for the children.
The main character, "Maria" played by Aubrey Sinn was the perfect blend between charismatic, charming, and gentle natured. Maria is a young, aspiring, however non-traditional nun who is sent off to take care of the Von Trapp children and become their governess. Unlike many previous governesses that the Von Trapp children have had taking care of them, Maria is different. Her love of music and her friendly nature captures the hearts, attention, and trust of the children.
The role of Captain Von Trapp, the children's father, is played by Matthew Shepard, who portrays a very dynamic and stern character who calls his children up in a military style line to introduce themselves to Maria. The children range from the head over heels in love teenage daughter all the way down to the sweet and impressionable tot.
This is definitely a family –friendly musical to enjoy with your children and to even take the grandparents along. They could very well relate to the time period of the play and could relay stories to their grandchildren. A young couple in love will surely relate to the story of dramatic young love with Gretl and the mail boy.
We particularly love the scene where Mother Abbess played by Karen Murphy serves some very necessary words of wisdom to a frightened and nerve stricken Maria. These words crush her fear and in the end, lead her to her ultimate dream.
This is an uplifting musical delighting audiences for more than 50 years! "The Sound of Music" is quite widely recognized for songs such as "Do-Re-Mi," "Edelweiss" and "Sixteen Going on Seventeen."
To purchase your tickets, please visit www.broadwaytheatre.com. This play wraps up on August 11, 2013.
Get a glimpse, watch a montage of "Sound of Music" at the WBT below:
Ticket Prices Dinner & Show range between $52.00 and $80.00 PLUS TAX depending on the performances chosen. Beverage Service & Gratitude's are not included in the ticket price. Discounts are available for children, students, and senior citizens at selected performances. Also check the website for on-going Special Offers! More news at: www.BroadwayTheatre.com
Show Times: Wednesday, Thursday & Friday Matinees: Lunch: 11:30 am & Show 1 pm. Thursday, Friday, & Saturday Evenings: Dinner: 6:30 pm & Show: 8 pm.
Sunday Matinees: Lunch: 12 pm & Show: 1:30 pm
Sunday Evenings: Dinner: 5:30 pm & Show: 7 pm.
Reservations: Call (914)-592-2222. Also at: www.BroadwayTheatre.com
Group Reservations: Discounts for Groups of 20 or more: Call 592-2225
Luxury Boxes: Call 592-8730. For private parties of 6 to 22 , Enjoy dining and theatre in an elegant private box. Additional features include an expanded dinner menu, hot and cold hors, d'oeuvres, private powder room, and Luxury Box reserved parking. Additional cost call for details.
Upcoming WBT Main Stage Shows:
Oliver!: 8/15/13 – 9/8/13
Kiss Me Kate: 9/12/13 – 11/3/13
Irving Berlin's White Christmas: 11/7/13 – 1/5/14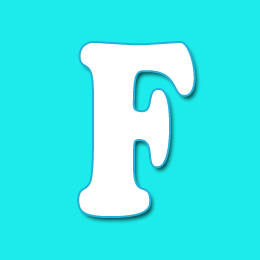 Editor of Feeling the Vibe Magazine.  We have all the scoop on the latest celeb news, makeup tutorials, and so much more.