On Monday, April 5th it was time to go to "The Happiest Place on Earth," Disney World in Orlando, Florida. Our first stop was at Epcot, the well known – educational entertainment center of Disney World. This is not the typical educational adventure. It is a journey that you won't be able to get enough of. Our time was limited so we tried to fit in as much as possible. It is another land when you go to Epcot. You are greeted by the large silver sphere, a
symbol of Epcot which is actually a ride. It is known as "Spaceship Earth" and was the first ride we hit upon entering the park. The beauty of Epcot rides, something anybody visiting Florida in the summer time will love, is that they are all air conditioned. Spaceship Earth takes you on a moving ride journey where you learn all about human communication from caveman days to the way you can create your own future. It was fun and interactive. At the end they will give you a special surprise.
You definitely want to have the map when you're walking around Epcot. It is so large, it's easy to get lost. We bolted for the World Showcase as this area closes earlier than the rest of Epcot. In case you're not sure what the World Showcase is, it's a large section of Epcot with little pavilions representing countries from around the world including Italy, England, China, Mexico, France, and more. Of course the United States is represented very well too. We enjoyed the pavilion from France very much. There is a movie at this one. You sit in a large IMax type theater and watch a movie where you feel like you're biking along a French road, taking a gondola trip and even enjoying an airplane ride along the French countryside. It is quite beautiful and a wonderful experience.
Buon Giorno!
It was time for an early dinner so we went to the Italy pavillion where they have a restaurant named "Tutto Italia" where you are greeted with an authentic Italian host who brings you into a restaurant where the walls are covered with murals of Italian art. All of the waiters and waitresses are originally from Italy and are quite hospitable. We enjoyed a wonderful platter of antipasto plus some pasta dishes. It also happened to be our birthdays (Diana and I both have early April birthdays) and the staff surprised us with a special Happy Birthday song in Italian along with a decadent chocolate dessert which was quite amazing.
Just Ducky..
The "Gran Fiesta Tour Starring the Three Caballeros was so adorable as Donald Duck and his two friends took us on an adventure through Mexico.
We were a little disappointed…
to find out that "Soarin" was actually closed when we arrived at it, not long after our dinner. This ride is supposed to take you on a calming hang gliding adventure over California including a view of the Golden Gate Bridge. Too bad it was closed, it should stay open as long as the other rides do.
Epcot is such a fantastic adventure from young to old there is something for everyone and you can learn while you play!
To see more pictures from Disney, check out our album.
If you purchase an independently reviewed product or service through a link on our website, Feeling the Vibe may receive an affiliate commission.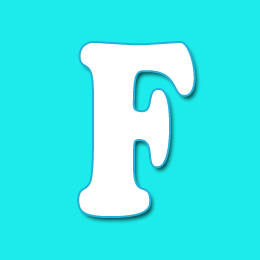 Editor of Feeling the Vibe Magazine.  We have all the scoop on the latest celeb news, makeup tutorials, and so much more.