You could feel the holiday spirit the moment you walked into The Westchester Broadway Theatre located in Elmsford, New York.  Beautifully decorated for the holidays, the lobby was filled with a widespread Thanksgiving buffet selection.  The buffet was complete with your choice of turkey or ham, an antipasto platter, mashed potatoes, broccoli, cornbread stuffing, and more.  The chef did an outstanding job.
The play was "My Fair Lady" and the stage was set.  The opening scene was set in England.  The star of the show, Eliza Dolittle (played by Jennifer Babiak) was a young and unpolished flower girl trying to sell goods on the street corner to the wealthy class.  Eliza notices some wealthy men and tries to sell the flowers to them.  One of the men, Professor Henry Higgins (played by Tom Galantich) can't help but notice Eliza's poor grammar and speech.  He begins mocking the girl to another wealthy man he meets on the street.  Eliza being innocent and naïve continues to talk to him even though he is mocking her.  The show continues with Professor Higgins' apartment where he decides to take on a challenge in transforming Eliza into a lady with proper etiquette and speech.
My Fair Lady is filled with musical numbers that will be sure to have you singing as you leave. "Wouldn't it be Loverly" and "I Could Have Danced All Night" were key songs we had in our heads all night.  Jennifer Babiak brings a special energy and endearing qualities to the role of Eliza Dolittle.  Her voice is strong and beautiful.  William McCauley brings a humorous side to Colonel Bickering.  His happy-go-lucky attitude had audience members laughing.  Finally Joe Chisholn who played Freddy Eynsford – Hill brought innocence and a nice talent to his "On the Street Where You Live" scene.
One problem we had was the fact that the "street" English accent was so strong in some of the actors we had a hard time understanding a number of scenes.
The Westchester Broadway Theater (WBT) puts on beautiful productions that could easily match those of Broadway.  Go to this theater during the holidays and you will truly feel the joy of the season with all the special decorations.
"My Fair Lady" will be back at the WBT starting on December 28th through January 29, 2012.  For tickets and more information, visit broadwaytheatre.com or call (914) 592-2222.
If you purchase an independently reviewed product or service through a link on our website, Feeling the Vibe may receive an affiliate commission.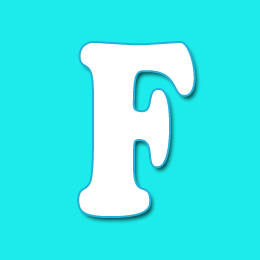 Editor of Feeling the Vibe Magazine.  We have all the scoop on the latest celeb news, makeup tutorials, and so much more.