MGM Grand, the well known hotel and resort from Las Vegas is now on the east coast. It is in Connecticut, to be exact, up near the Rhode Island / Massachusetts / Connecticut border right next to the popular Foxwoods Casino (http://www.mgmatfoxwoods.com ).  It sits on a very picturesque part of the countryside in Mashantucket, Connecticut.  One great feature of this hotel is that you can walk from MGM to Foxwoods without having to step foot outside (helps in those cold winters!).
We arrived in the evening to the MGM and were met by a number of valets outside and a large circular lobby inside.  Let's take a look at the MGM and see, does it live up to its name and should you check it out?
The Lobby: When you enter, the lobby is very dramatic. It's a good spot for some pictures. Unfortunately, when we checked in, the staff was quite disorganized and not clear in explaining how to use the facilities. We wish they were more attentive and polished.
The Rooms: The rooms are a nice size, not too big, not too small. They offer a mini bar section with food and drinks. The beds were comfortable and the bathrooms are somewhat spa like with a modern appeal which we liked! Oddly, it seemed as if the doors to the rooms were somewhat older (strange since the MGM is pretty new?) or perhaps just not properly shaped?  We had a hard time opening and closing it.  If you are on a high floor, look out the window. It's a pretty view.
The Theater: 4,000 seat theater is new and clean. The seats are comfortable and the sound system is loud and crisp.
Restaurants/Clubs: If you are looking for nightlife, they have a couple clubs to pick from, some smaller and also ones on a larger scale. If you're there on a Friday or Saturday night, be ready for there to be lines outside the doors late at night. Many choices of restaurants inside as well to pick from. The marketplace offers a fun casual dining atmosphere with a few different food options to choose from with American/ gril style, Italian, Asian, and more.  Most everyone can find something they like in there. 
The Pool / Spa: The spa is on a floor all its own. You enter a tranquil environment when you walk through the glass doors leading to the spa.
They offer various spa treatments and facials. The indoor pool is right behind the front desk of the spa, offering a very calm and relaxing environment. Outside the windows of the spa, there is a great view of the big outdoor pool. On this particular day the sun was shining bright so the pool looked quite inviting. However, if you are looking to do a lot of swimming, this pool is only a wading pool since it doesn't go any deeper than 3 feet.
The elevators/conceirge: At a certain time of the night, there is a security guard standing outside the hotel elevator area checking for keys. This gives the guests a sense of security which we liked. The concierge area is comfortable and relaxed with plenty of cushioned seats and couches. 
The price: Depending upon what day your reservation is, this hotel can range from $199 – $500 per night.
Since MGM and Foxwoods are connected we were rarely left without something to do.  Of course, since it is a casino, it is best if you are 21 years of age or older so you can have access to everything.  However, if you need to bring someone under 21 there are also other areas to go to for all ages.  You can take a nice long walk and even enjoy some gelato as you cross over from MGM to Foxwoods.  Try it, even if for just one night, you can have a fun getaway.
If you purchase an independently reviewed product or service through a link on our website, Feeling the Vibe may receive an affiliate commission.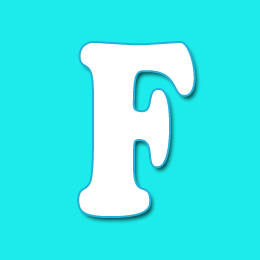 Editor of Feeling the Vibe Magazine.  We have all the scoop on the latest celeb news, makeup tutorials, and so much more.