Bye Bye Birdie, a musical taking place in the 1960's surrounding the adoration of teen girls to the one and only music superstar, Conrad Birdie. The worst news to hit the huge teen fanclub is that Conrad Birdie has been drafted into the army, leaving girls everywhere crying over it.
The musical was turned into a movie in 1963, yet it has been almost 50 years since it was actually on Broadway. In the current production, Allie Trimm plays the lovestruck yet mature Kim McAfee who is chosen to be kissed by Conrad Birdie during his farewell performance before going into the army. Albert Peterson, the neurotic and stressed out songwriter played by John Stamos must write the superstar's last song, "One Last Kiss" in an attempt to go out with a bang and make a mark on the music industry in a big way. Rosie Alvarez is Albert's secretary who has been in love with Albert for three years, yet Albert has not been able to do much with that relationship because his mother, Mae, still runs his life. Matt Doyle has the role of Hugo Peabody, Kim McAfee's steady, whose life is turned upside down when Conrad Birdie (Nolan Gerard Funk) comes to their town of Sweet Apple, Ohio.
On October 11, 2009 we had the chance to preview the show so let's take a look at the musical at the Roundabout Theater Company's Henry Miller Theater on 43rd Street in New York City.  First off, it was nice to be inside a new theater. This theater has been completely redone and you can tell, the seats are new and
the restrooms are modern. (hey it's important) Time for the show, the orchestra began their overture of a medley of all the music from Bye Bye Birdie which certainly energized the audience. You can't help but smile when you listen to that music. The curtain rises and on stage walks a very different John Stamos. If you've seen the well known actor/musician hit the tour trails with the Beach Boys or playing the well known "Dr. Tony Gates" on ER, you will know what we mean. He takes on a completely different persona with Albert Peterson. The fact that he seemed so different right away contests to the fact that he put 100% of himself into understanding the character. His presentation with a suit and thick black rimmed glasses, his apparent fear of getting too close to Rosie, and his consistent bowing down to his overbearing mother, Mrs. Mae Peterson performed by Jayne Houdyshell are quite funny to watch and fire the audience up as they quietly cheer him on to jump out of that shell. John has been working hard and it really shows. We loved the "Put On a Happy Face" number where John sings and begs the Birdie fanclub to be happy even though Conrad Birdie was heading off to the army. John danced around that stage even jumping up on the bench prop while dancing. His voice sounds great and he kept up with those kids on the stage really well. It's an adorable number and really puts a smile on your face. John is certainly multi-talented.
Gina Gershon – plays the role of "Rosie Alvarez," Albert's secretary/songwriting partner, with a definite edge to her. Gina brings a tougher edge to Rosie than had previously been seen in other productions. We liked the way she took part in the "One Boy" number where she changed her part to "One Guy."
Nolan Gerard Funk, Conrad Birdie has a fantastic way of creating a singing voice that certainly sounds like the rockers/singers of the 1960's poodle-skirt era.
Allie Trimm as Kim McAfee brings a fun youthful sense to the story, she sings very well and the excitement in being part of a Broadway musical can be felt through her acting. One major point that stood out to us was the fact that everyone in the young cast of "Birdies" took on the persona of teenagers in the 1960's so well as if it was quite natural. They were most likely born in the 1990's and had no trouble with looking, speaking, and acting like kids from the '60's. They seem to have so much fun with the entire play. Matt Doyle who has the role of Hugo Peabody is talented in singing and takes on the "square" personality pretty well. Brynn Williams, who plays Ursula, Kim McAfee's best friend is a blast to watch in the "Sincere" number where she is right near Conrad Birdie as he sings to their town of Sweet Apple, Ohio. Her utter excitement at being near Birdie, and the way her mother tries to cover up for her daughter's "crazy reaction in dancing" is hilarious.  The colorful costumes also bring this scene to life, love the use of color.  Julia Knitel's shy seeming persona and great reactions to being within one foot of Conrad Birdie along with her beautiful singing voice heard in the harmonies during "One Boy" certainly make her someone to watch for. Harvey Johnson, played by Paul Pilcz during the ever popular "Telephone Hour" number is too funny.
The adults also bring much talent to the stage. Kim's parents, Bill Irwin and Dee Hoty have nice comic timing. Bill's performance as the quirky straight-laced father is funny but at a point in the play it became a little overdone. It would have worked better if he wasn't trying to create a comedy out of every single scene but instead space it out.
Bye Bye Birdie is an adorable play with music that will have you wanting to dance in your seat, the lyrics and melodies are catchy you'll be humming the tunes even once you're outside the theater. It is a definite must see as the story, music, dancing, and of course the entire cast have a way of taking you away from reality into a period of two hours where you can smile, laugh, and just very much enjoy yourself. Check out these talented kids and adults at the Henry Miller Theater in New York City soon. The musical has just been extended and will run from now until April 25, 2009. Enjoy!
If you purchase an independently reviewed product or service through a link on our website, Feeling the Vibe may receive an affiliate commission.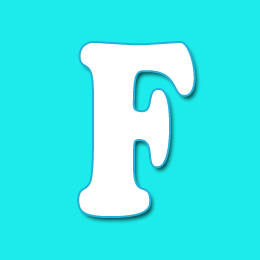 Editor of Feeling the Vibe Magazine.  We have all the scoop on the latest celeb news, makeup tutorials, and so much more.