Patrice Peris is a girl who's music can be described as a mess of funk, glamour and edge. She has a lot of energy and the moves to really make her music pop. A special starlet from Bristol Studios in Massachusetts, this girl has the passion to go far. Find out about her holiday plans, her experience in a private Pussycat Dolls Presents audition, and what her idea of a really fun day off would include. Get to know Patrice right here and now.
Favorites
Dessert: Oh this is a hard one,haha! Chocolate cake or apple crisp..I have a sweet tooth:)
Music Video: Ciara "Like a Boy" she is an amazing dancer! Man can she dance!
Concert You attended: The Roots
Tech Gadget: My computer!!! I live on it!
Season: Summer I love wearing dresses!
This or That
Taking pictures or not taking pictures: Oh this is a tough one..haha! When I am all dolled up I like to take pictures but other days I like being on the other side.
Singing or dancing: Singing
Ballads or Dance songs: Both, it depends on my mood:)
Trends or Your own style: A combo, I take a trend, add my own flavor and call it my own.
newspaper or magazines: Magazines
Q&A
FTV: Please tell us a little bit about yourself. Do you have any siblings, where are you from originally and where are you located now?
Patrice: I am the baby of five! I have two older sisters and two older brothers. It was a full house growing up. There was always something going on and people around, so I had an audience to perform for at all times. I grew up in the small town of Shrewsbury MA and moved to the big city of Worcester not too far from there.
FTV: When did you begin singing and what were the main influences you had to become the artist you are today? (little bit rock with an edgy style)
Patrice: I started singing when I was a kid. I can remember locking myself in my room and blasting Celine Dion, Madonna, Shania Twain, Christina Aguliera and Alicia Keys. I love and appreciate all kinds of music. Although I am labeled a Pop/R&B artist, I feel each artist has influenced me into the artist I am today.
FTV: You record at Bristol Studios up in Boston which has produced a number of talented artists including Motown Record's Jada. How did you find Bristol Studios or did they find you?
Patrice: I found Bristol on the internet. After I got my degree in Theater, I was looking to focus on my voice and wanted a studio that taught modern day style. I have worked with a variety of teachers along the way, but knew I needed a studio with a good reputation and the tools to help me achieve the media attention I have today.
FTV: The holidays will be coming up before you know it. What is one of your family's traditions? Any special recipes for the holidays?
Patrice: Oh I LOVE the holidays:) Typically, we go to my Auntie's house for Christmas Eve than for Christmas day we go to my mom's, and my brother's house that night to have our annual grab. Which reminds me I have yet to get the gift for it! We have a theme for each year's grab and you have all year to find a gift. It is always a challenge coming up with a great gift and to be the one that brings the gift everyone wants (I have to say I normally bring that gift..haha)!
FTV: We saw that you earned a theater degree and went to UMass. What was your experience like there? What was their program like and what would you tell young people who are trying to decide if they want to go to college or not?
Patrice: I loved UMass and had great experience but if I was to do it all over again I would have just gone to Bristol. I have learned so much at there and feel like it has everything one needs in order to make it in the music business. Certain careers require a college degree and I would never discourage anyone from going to school but if they were looking to get into the music business I would say Bristol Studio's is the place to go.
FTV: We see you've performed the National Anthem at various events. Are there any behind the scenes secrets of how singers are chosen to perform the National Anthem? What did you do to have to prepare for that?
Patrice:Pretty much each one was booked through my amazing agent Julianne. But if anyone knows of any secrets I would love to know! In order to prepare I normally warm-up that day and make sure leading up to it that I run through it 3-4 days in advance. I truly love to perform the anthem it is such am amazing feeling to sing our Nations Anthem.
FTV: Are you a fan of American Idol? Did you ever try out or would you try out? Why or why not?
Patrice: I really haven't had the time to watch it. It always seems to be on at times that I am rehearsing for my own show. I tried out for it about three years ago and it was a great experience but I most likely wouldn't do it again. I am currently in heavy preparation to showcase to the labels so I am happy with the direction I am going in!
FTV: What is your idea of a really fun day off?
Patrice: SLEEPING..haha! Being able to sleep in is a treat! After I strolled out of bed ideally I'd like to get a good workout in and than go hangout with the family. I love family events, like I said there are a lot of us so there is always something going on that we need to catch up on.
FTV: You were able to get a private audition for the Pussycat Dolls Presents show. What was the audition process like? How many judges did you have to perform for?
Patrice: It was a lot of fun and a great experience. They called a group of us in and had us line up and sing a clip of a song. From there they had us dance. One of the main things I remember from that audition was a guy yelling "Dance girls, dance" I thought it was the funniest thing ever.
FTV: What would you say are the influences that keep you most grounded and keep you going in the music industry?
Patrice: I feel it is important to continue to grow as an artist and with each new project to raise the bar. I am also fortunate enough to be surrounded by supportive people so that helps in keeping me motivated to continue.
FTV: What would you like your current fans and new listeners to know about you, what message do you have for them?
Patrice: I have a SLAMMING new song coming out and I would love for everyone to check it out!! It is going to be the best yet, I promise:) I would also like to say thank you to my fans, and I truly do appreciate all the support and am ALWAYS glad to meet new people. Lastly, 2009 is going to be crazy year with so many exciting things happening, as I prepare to showcase to the major labels, so they can keep checking my site for updates!
Want more of Patrice Peris?
www.myspace.com/patriceperis
www.seepatrice.com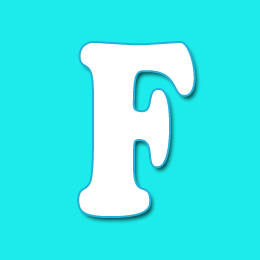 Editor of Feeling the Vibe Magazine.  We have all the scoop on the latest celeb news, makeup tutorials, and so much more.