My Fair Lady is now playing at Westchester's premiere theater, The Broadway Dinner Theatre.
Perhaps the most popular musical of the 1950s, My Fair Lady, is based on George Bernard Shaw's classic play Pygmalion. The story revolves around Eliza Doolittle, a coarse little peddler of flowers in Covent Garden who agrees to take speech lessons from phonetician Henry Higgins in order to fulfill her dream of working in a flower shop. Henry Higgins bets his friend, Colonel Pickering, that he can pass the common girl off as a society lady. Eliza succeeds so well, however, that she outgrows her social station and even and manages to become an indispensable part of Higgins' life. The musical features an award-winning score, with hits such as "I Could Have Danced All Night," "Wouldn't It Be Loverly" and "Get Me to the Church on Time."
The original 1956 production of My Fair Lady featured Rex Harrison as Henry Higgins and Julie Andrews as Eliza.  The production helped define the modern musical theater.  My Fair Lady opened at the Mark Hellinger Theatre on March 15, 1956 and enjoyed a run of 2,717 performances, which lasted more than nine years. It won six Tony Awards including Best Musical and Best Actor in a Musical for Rex Harrison. The national tour began on March 18, 1957 and ran for several years, and broke box-office records in city after city. The 1964 film which won several Oscars, including Best Picture, starred Rex Harrison, Stanley Holloway and Audrey Hepburn.
The WBT production, stars Jennifer Babiak as Eliza Doolittle, Tom Galantich as Henry Higgins, and William McCauley as Colonel Pickering.  Bill E. Dietrich will play Eliza's father, Alfred P. Doolittle, Joe Chisholm will play Freddy. Kathleen Huber takes on Mrs. Higgins.
The multi-talented ensemble features: Gabriel Beck, Brittany Bohn, Gina Duci, Glenn Giron, Jordan Grubb, Jennifer Hatzes, Cort Larson, Robin Lounsbury, Megan Marod, Karen Murphy, J.P. Qualters  Tara Sweeney, Joe Torello, and Michael Warrell.
The Production is Directed by Charles Repole who had been at the helm for several WBT productions including I Love You, You're Perfect, Now Change and Sugar. Choreography is by Michael Lichtefeld, Set Design is by Steven Loftus, Costume Design by Gail Baldoni, Lighting Design is by Andrew Gmoser, Sound Design by Jonathan Hatton. Properties are by Grumpy's Props, Wigs/Hair by Gerard Kelly, Production Stage Manager is Victor Lukas and the Assistant Stage Manager is Ron Rogell.
Jennifer Babiak (Eliza Doolittle) Returns to Westchester Broadway Theatre after appearing here as Emma in Jekyll & Hyde. Previous credits include:
Broadway: Fiddler on the Roof (Anya/ Chava, Shprintze, Bielke u/s and performed). National Tours: West Side Story (Maria), Evita (Mistress) and Grease (Sandy). Regional: Pirates of Penzance (Mabel), Green Gables (Diana), and North Shore Music Theatre's A Christmas Carol (Meg). Jennifer is a Graduate of New York University's Steinhardt School of Music and Performing Arts Professions.
Tom Galantich (Henry Higgins) Broadway: Boeing Boeing, Dirty Rotten Scoundrels, Mamma Mia!, The Boys From Syracuse, City of Angels, Into The Woods. Off-Broadway: Distracted (Roundabout), Ghosts and Biography (Pearl Theatre). He has toured nationally with starring roles in White Christmas, Company, and Dracula. Among his many regional credits are his most recent as Captain Von Trapp in The Sound of Music at North Carolina Theatre and here at WBT in City of Angels, 42nd Street and Jekyll & Hyde. Tom was seen as recurring character Joe Chappell, on Law & Order. Other TV: Ed, Law &Order, Chappelle's Show, The Cosby Mysteries, All My Children, One Life To Live, Another World. Film: Julie & Julia, Watching TV With The Red Chinese, and The Chosen One. Tom is a veteran of numerous commercials and has sung at Carnegie Hall in a salute to100 years of Broadway.
William McCauley (Colonel Pickering) You may remember him as R.F. Simpson in "Singin In The Rain" and Mr. Potter in "A Wonderful Life," Bill returns for his 10th show for WBT. Named LA Actor of the Week for "Autumn Canticle," he was also Scrooge in LA's musical "Christmas Carol." He replaced Jerry Orbach in "Chicago," playing Billy Flynn for three years. He has played Henry Higgins, Harold Hill, Daddy Warbucks, and Dick Cheney. Broadway debut in Zefirelli's "Saturday Sunday Monday" with Sada Thompson and Eli Wallach.
TV:
Tyrone in PBS's "Long Day's Journey Into Night," a year on "Loving," "Law & Order: CI," and "30 Rock." One of New
York's finest cabaret performers, he was resident entertainer at the St. Regis Hotel for two years.
Charles Repole (Director) City Center Encores! Series:  Dubarry Was a Lady starring Faith Prince and Robert Morse and Call Me Madam starring Tyne Daly. Broadway: Gentlemen Prefer Blondes, The Lauri Strauss Leukemia Foundation Benefit at Carnegie Hall starring Regis Philbin, Marvin Hamlisch, Judy Collins, Anne Reinking and the NY Pops conducted by Skitch Henderson, the Easter Bonnet Competition at the Palace Theatre and A Salute to Frank Sinatra at Carnegie Hall.  He conceived and directed Dance! featuring the works of the Alvin Ailey dance company,  the Martha Graham dance company, the Cleveland Ballet, David Parsons and Stomp!;   Lyrics And Lyricists 25th Year Celebration with Angela Lansbury, Rosie O'Donnell, Joel Grey, Beebe Neuwirth, Jerry Herman, Cy Coleman, Stephen Schwartz and Sheldon Harnick; Folk Songs USA starring Burl Ives, Pete Seeger, Art Garfunkel and Odetta, and  Standing Ovations with Tony Randall, Carol Channing, Elaine Strich, Nell Carter, Leslie Uggams and Donna McKecknie. George M! starring Joel Grey, Zorba starring Anthony Quinn, Call Me Madam starring Leslie Uggams, Annie starring Rue McClanahan, The Solid Gold Cadillac starring Charlotte Rae. The San Antonio Art Festival's La Pericole starring Angelina Reaux and Joel Grey. Mr. Repole was nominated for Chicago's prestigious Joseph Jefferson Award for A Day in Hollywood/A Night in the Ukraine, He has also directed many productions for WBT including his first professional directing job, They're Playing Our Song , Anything Goes, Sugar and I Love You,You're Perfect, Now Change!
Ticket Information:
Dinner & Show range between $52.00 and $75.00 PLUS TAX depending on the performance chosen.
Beverage Service & Gratuities are not included in the ticket price.   Discounts are available for children, students, and senior citizens at selected performances. Also check The Website for On-going Special Offers!  More news at: www.BroadwayTheatreBlog.com.
Show Times:
Wednesday & Thursday Matinees: Lunch: 11:30am &. Show: 1pm.
Thursday, Friday and Saturday Evenings: Dinner: 6:30pm. & Show: 8pm
Sunday Matinees: Lunch: 12pm &. Show: 1:30pm.
Sunday Evenings: Dinner: 5:30pm. & Show: 7pm
Reservations:
Call (914)-592-2222. Also at:  www.BroadwayTheatre.com
Group Reservations:  Discounts for Groups of 20 or More: Call 592-2225.
Luxury Boxes:  Call 592-8730. For private parties of 6 to 22. Enjoy dining and theatre in an elegant private box. Additional features include an expanded dinner menu, hot and cold hors d'oeuvres, private powder room, and
Luxury Box reserved parking. Additional cost, call for details.
WBT  Mainstage:
My Fair Lady   September 22 – November 27, 2011 and December 28 – January 29, 2012
Home for the Holidays   November 30 – December 23, 2011
Check out our website:  www.BroadwayTheatre.com  for Full 2012 Season!
And the Blog for fun stories, photos and interviews: www.BroadwayTheatreBlog.com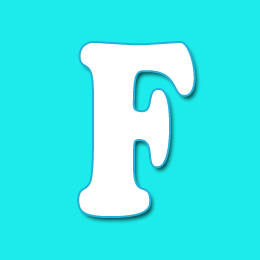 Editor of Feeling the Vibe Magazine.  We have all the scoop on the latest celeb news, makeup tutorials, and so much more.