Imagine you hear that your favorite band is coming into town, and as an extra surprise their sit in celebrity guest will also be there. How about if that special guest is none other than John Stamos?
Tickets to the Beach Boys shows at the Fallsview Casino in Niagara Falls, Ontario, Canada were going fast and a local Ryerson College student found herself without any tickets to the two night concert stint. She decided to post up a tweet showing how much she wished she could go to the show but couldn't get tickets. Well guess who saw this lucky girl's tweet?? It gets better, not only did John Stamos see Natalie's tweet but he did something most could only imagine, he gave her two special guest tickets and backstage passes. That's right, Natalie from Ryerson College would be going to the Beach Boys featuring John Stamos concert as John Stamos's guest. Read the story to hear all about her amazing night.
1. Do you know the Beach Boys music? Did you grow up on it?
I do know quite a few Beach Boys songs actually. I'm not a Beach Boys superfan by any means, but I do listen to their music and have grown to love it. Their songs are classics. I did not really grow up listening to the Beach Boys, but of course was introduced to them through their appearances on Full House. In particular, the episode "Beach Boy Bingo" from season two when the entire Tanner family gets to meet the band and sing on stage with them. From this episode, I was introduced to their hits, "Barbara Ann" and "Kokomo" and I found myself listening to more and more of their music after that.
2. What is your favorite Beach Boys song?
For me, it's a tie between "Barbara Ann" and "Fun, Fun, Fun." Both of those songs just have a lot of energy to them and they can always make me feel good when I'm in the worst of moods.
3. What did you think of the entertainment venue the show was at?
This was my first time at Fallsview Casino in Niagara Falls, so I had no idea what to expect of the venue. It was very nice inside – big stage, comfortable seats. I had just pictured it being bigger from the seating chart I had looked at. It's definitely a nice, intimate venue though. I was told that it seats approximately 1559 people. No wonder both Beach Boys concerts were completely sold out!
4. Where were your seats in the theater? How did you feel about them?
My seats were on the left side of the floor, fifth row. I had a great view of the stage. Certainly no complaints considering I went from having absolutely no tickets whatsoever to having fifth row on the floor! It was so great that John could get me such great seats.
5. Which was your favorite song at the show last night?
Well, I guess I would have to say "Barbara Ann" because I had the pleasure of getting up on stage with John and the Beach Boys for that song. I got to share a microphone with John center stage and in the middle of the song he took off his guitar, put it around me, and played it with me holding it. It was absolutely surreal. I would never have thought in a million years that I'd be on stage with John Stamos and the Beach Boys, singing one of my favourite songs nonetheless.
6. When did you meet John Stamos, before or after the show?
I met John before the show. Just about twenty minutes before the show started, they brought myself and a few other fans with meet and greets into a VIP area.
7. What was it like meeting John?
Meeting John was absolutely incredible. There are actually no words that can accurately describe the experience. He came into the room and I almost fell to the floor. I got very emotional and almost started crying. He introduced himself to me, gave me a really big hug, and seemed surprised at how happy I was to meet him. He is still as good looking as ever. He does not look his age one bit. He is extremely down to earth. He didn't act like a celebrity at all. We had a normal conversation and he took a great interest in finding out about me. He asked me where Ryerson University was and what I was taking in school. We posed together for several pictures and he was just really nice and patient with me the whole time. He seemed pleased to be there which made me fall in love with him even more. He has this positive energy that just draws you to him. I am beyond thankful that I got to meet him, but being with him, even for that short period of time, just makes me want to see him again as soon as possible.
8. Did you meet the rest of the Beach Boys? What were they like?
Along with John, I got to meet the legendary Mike Love and Bruce Johnston. They were so great. Bruce was such a doll. He made us feel so comfortable when we first walked in and he talked to us a lot before John entered the room. Mike and Bruce still look great and are just absolutely lovely. Tim, who has been touring with the Beach Boys since the late '90s was also around. He was also great and it was just a pleasure meeting everyone.
9. What was the highlight of your night?
The highlight of my night had to be after we sang "Barbara Ann." John took my hand, pulled me up to the very front of the stage with him and lifted my arm up with his as if we were going to bow. He held it in the air for quite a while. The crowd was cheering so loudly and I could feel the heat of the spotlight on my face. That moment was something you always dream about but never EVER think will happen to you. I felt so special. I cannot thank John enough for that.
10. Can you still believe all this happened because of one tweet?
I'm still in shock. I will never understand how the timing of that happened so perfectly. John told me that Monday morning, he had just hopped on Twitter very briefly, and my tweet was the first one he saw. Of course, it's not just timing. John was not under any obligation to give me tickets or meet and greets just because I didn't have any. What he did is the sweetest thing I think anyone's ever done for me. And this was John Stamos. It still blows my mind. That's the power of social networking.
11. What did all your friends have to say about your night?
My friends were extremely supportive. They thought it was just the coolest thing they had ever heard. Everyone was so happy for me despite the fact that I didn't take them with me. I got so many nice comments. Of course, everyone was really jealous, but it wasn't the bad type of jealous. They just wished it could have happened to them. Some of my friends actually weren't too surprised because when my favourite celebrities are in town, I do like try find a way to meet them. Overall, I got a really positive response from my friends and family.
View Natalie's Photos of her time with The Beach Boys and John Stamos below: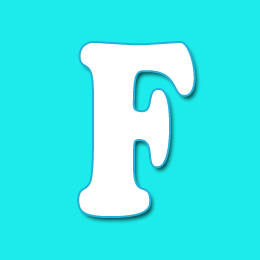 Editor of Feeling the Vibe Magazine.  We have all the scoop on the latest celeb news, makeup tutorials, and so much more.