Sept 21 – Update! Tickets are on pre-sale now.  Go to this link and enter the early bird code OOMPA to unlock the tickets.
It was just announced that the popular film of "Willy Wonka & The Chocolate Factory" will be turned into a live concert this year.  The Hollywood Bowl is presenting "Willy Wonka & The Chocolate Factory" In Concert at the Hollywood Bowl: A Live-to-Film Celebration on November 3rd and 4th, 2017. 
The film tells the story of a young boy named Charlie Bucket as he receives a Golden Ticket and visits Willy Wonka's chocolate factory with four other children from around the world.  Who will be playing the lead roles?  "Stranger Things" star Finn Wolfhard will be playing the lovable Charlie Bucket, "Weird Al" Yankovic will be one of the oompa loopas and John Stamos as the chocolate factory owner, Willy Wonka.
The Internet is already buzzing with speculation if this is indeed true regarding Stamos in the Willy Wonka role.  
John posted a teaser on his Facebook page to get things riled up.  Some fans already were guessing it had something to do with him playing Willy Wonka as he cleverly quoted the film in his post.  See below:
Stamos is quoted as saying "Willy Wonka & The Chocolate Factory was the first film he ever saw in the theater.  Every time I watch the movie, and I've watched it more than several hundred times, I find something new."
The Hollywood Bowl will be pulling out all the stops to make this live in concert production magical.  The concert will be presented in Smell-O-Rama. This indicates that concertgoers will be presented with exclusive Scratch-N-Sniff Golden Tickets.
Get ready to see John Stamos sing the popular "Pure Imagination!"  Tickets go on sale Sept. 23 at 10 a.m.
Lori Loughlin caught video of John in Willy Wonka Live – See Below!
Credit: Variety
If you purchase an independently reviewed product or service through a link on our website, Feeling the Vibe may receive an affiliate commission.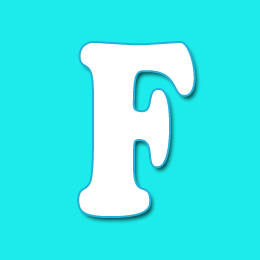 Editor of Feeling the Vibe Magazine.  We have all the scoop on the latest celeb news, makeup tutorials, and so much more.