Getting the opportunity to interview Lucas Grabeel was an incredible experience. He was super nice and very easy to talk to. However, before the interview I was so nervous. I wasn't sure how the interview was going to go and I wanted to make sure I had really good questions to ask Lucas. To top it all off, it was my first interview which made me even more nervous. Luckily for me, as soon as I asked Lucas my first question, all the nerves went away. Lucas was so nice and was really excited about his new tv show "Switched At Birth." The new series is about two teenage girls who find out that they were switched as newborns in the hospital. The two families then meet and now struggle to learn how to live together for the sake of the teenage girls.
1. How does "Switched At Birth" differ from other projects you have done in the past?
This is my first experience working on a TV show on a regular basis. I've done guest spots before on television series, but I've never been a series regular, so it's really different in a sense that I kind of have a normal job. You know—Monday through Friday. That's really cool. I've been doing a lot of traveling with shooting other projects and things. So, it's nice to be home and kind of sleep in my bed at the end of every day.
 
2. What is a typical day like when shooting the show?
I probably wake up at 5:30 and get there by 6:30—go through hair and makeup and go rehearse the scenes, then shoot them and come home around seven. It's a pretty great thing. We move very quickly in television so days fly by.
 
3. How would you describe yourself as an artist?
I like to do a lot of different art stuff – I paint and write music and I play music. I dance and all that kind of stuff so—I guess, I would say I'm adventurous because I like to try everything. I don't like to say no. I like constructing things and building things and seeing things come to fruition and you know—telling stories.
4. If you could record a song with any artist who would it be?
Oh wow! That's a good one. Maybe, Jason Mraz. That would be kind of a cool mash up.
Everyone should go check out "Switched At Birth" on ABC Family on Monday June 6th at 9:00 PM ET/PT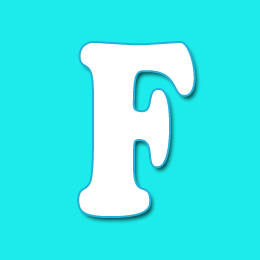 Editor of Feeling the Vibe Magazine.  We have all the scoop on the latest celeb news, makeup tutorials, and so much more.