HAIRSPRAY
Music by Marc Shaiman
Lyrics by Scott Wittman and Marc Shaiman
Book by Mark O'Donnell and Thomas Meehan
Directed and Choreographed by Richard Stafford
Musical Direction by Leo P. Carusone
May 3 – June 3, 2012
Press Opening May 4, 2012
Starring Erin McCracken and Tad Wilson
Based on the film written and directed by John Waters, Hairspray is a musically rockin' story which takes place in 1962 Baltimore, Maryland, where the '50s are out and change is in the air. Loveable, plump teenager, Tracy Turnblad's dream is to dance on The Corny Collins Show, a local TV dance program. But how can she hold her own with the cool, sleek girls on Corny's show? Tracy is encouraged by her oversized mother, joke-shop-owning father, and dorky friend Penny, and inspired by the dancing of the black kids at her school. When Tracy wins a role on the show, she becomes a celebrity overnight. She competes for Miss Teenage Hairspray and the love of heartthrob Link Larkin, beats out the preening princess, Amber Von Tussle, and succeeds in integrating the TV show's dance floor. Let the civil rights revolution begin!
The Winner of 8 Tony Awards including Best Musical, Hairspray features a heart pounding score of such favorites as "Welcome to the 60s," "Good Morning, Baltimore," "Mama, I'm a Big Girl Now" and "You Can't Stop the Beat."
Starring Erin McCracken as the unstoppable Tracy and Tad Wilson, is donning his heels to play Edna Turnblad. Bruce Rebold is appearing as Wilbur, Kara Dombrowski as Amber, Ann Van Cleave as scheming villain, Velma Von Tussle, Pat McRoberts as Corny Collins, Stacie Gogo as Penny, Tripp Hampton as Link, Inga Ballard as Motormouth, Elgin Giles as Seaweed, and Sydni Beaudoin as Little Inez,
The Ensemble features: Tamala Baldwin, Dianna Barger, Sabrina Bradley, Scott Calagno, Fatye, Dana Glaus, Mia Michelle McClain, Joe Moeller, Nick Nelson,Terry Palasz, Paul Sabala, Madison Turner, Kistopher Stanley Ward, and Correy West.
The production is Directed and choreographed by WBT favorite, Richard Stafford, who had been at the helm for
several WBT productions including Beauty & The Beast, Gypsy and Singin' In The Rain. The Musical Director is Leo Carusone, the Associate Director/Choreographer is Jonathan Stahl, Set & Costumes designed and constructed by Michael Bottari and Ron Case. Set Coordinator is Steve Loftus, Costume Coordinator is Gail Baldoni, Hair/Wig Design is by Gerard Kelly, Lighting Design is by Andrew Gmoser, Sound Design by Jonathan Hatton. Production Stage Manager is Victor Lukas and the Assistant Stage Manager is Ron Rogell. Properties are by Grumpy's Props.
Ticket Prices: Dinner & Show range between $52.00 and $75.00 PLUS TAX depending on the performance chosen. Beverage Service & Gratuities are not included in the ticket price. Discounts are available for children, students, and senior citizens at selected performances. Also check the Website for On-going Special Offers! More news at: www.BroadwayTheatreBlog.com.
Show Times: Wednesday & Thursday Matinees: Lunch: 11:30am &. Show: 1pm.
Thursday, Friday and Saturday Evenings: Dinner: 6:30pm. & Show: 8pm
Sunday Matinees: Lunch: 12pm &. Show: 1:30pm.
Sunday Evenings: Dinner: 5:30pm. & Show: 7pm
Reservations: Call (914)-592-2222. Also at: www.BroadwayTheatre.com
Group Reservations: Discounts for Groups of 20 or More: Call 592-2225.
Luxury Boxes: Call 592-8730. For private parties of 6 to 22. Enjoy dining and theatre in an elegant private box. Additional features include an expanded dinner menu, hot and cold hors d'oeuvres, private powder room, and Luxury Box reserved parking. Additional cost, call for details.
WBT Mainstage:
George M. 6/7/12- 7/1/12
The Music Man 7/5/12 – 7/29/12
The 25th Annual Putnam County Spelling Bee 8/2/12 – 8/26/12
Can Can 8/30/12 – 10/7/12
Fiddler On The Roof 10/11/12 – 11/25/12
Check out our website: www.BroadwayTheatre.com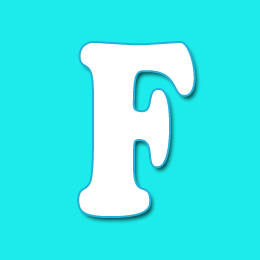 Editor of Feeling the Vibe Magazine.  We have all the scoop on the latest celeb news, makeup tutorials, and so much more.