Valentine's Day is right around the corner. If you're not already paired off, don't be concerned. There are plenty of fish in the sea and many places to meet good single men.
Some of you are wondering if such men really exist or if you will ever meet one, but Judith Joshel says there is absolutely hope. In her new book, "Where Are the Good Guys? The Single Woman's Guide to Meeting Mr. Right Offline" she answers that burning question.
Judith was kind enough to share her book with us and we want to share five lessons from 'Where are the Good Guys?" to help you get a little closer to Prince Charming!
Lesson #1 – Meet Men Outside of the Workplace
Meeting men at work can be a great option, but what if there are company rules that don't allow dating? Perhaps all the men in your office are married. Where do you turn?
Judith suggests attending professional groups. Many cities have their own young professionals groups and will organize events/meetings at local restaurants or businesses. These functions can be a win-win. You will build business relationships to help your career and will meet some guys outside of your office without having to switch jobs!
Lesson #2 – Part-Time Jobs
Maybe you're an online entrepreneur and are in the market for a part time job as you build your business. Joshel says, "Look for jobs in businesses where you'll come in contact with lots of men. Places to consider are gyms, men's clothing stores, stores selling computers, and more."
Lesson #3 – Valentine's Day Parties
How cool would that be to meet Mr. Right on Valentine's Day? He could never forget the day you met. Get creative and host your own Valentine's Day Party. Joshel says, "Require each woman you invite to bring a single man she's not romantically interested in, so the women will get to meet new guys." Start planning your party!
Lesson #4 – Sports Bars
If you love sporty guys, you may just find your guy with his buddies watching the game. Whether it's Monday Night Football or the World Series, these guys often frequent the sports bars. Joshel says not to worry if you're not a huge sports buff. "If you're not a big sports fan, read up a little on the teams and the games before you go."
Lesson #5 – Classes & Workshops
These are great places to meet guys who want to further develop their talents or learn something new. Whether it's an art class, a computer class, or a sports class, you are sure to have something in common.
Judith Joshel offers encouraging stories and ideas on how to meet guys in her book, "Where Are the Good Guys?"
We definitely recommend checking this one out as it will open up your creativity and get you out of your comfort zone. It's available for purchase on Amazon.com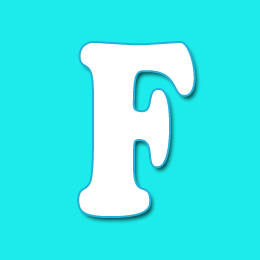 Editor of Feeling the Vibe Magazine.  We have all the scoop on the latest celeb news, makeup tutorials, and so much more.