We had the honor and privilege of speaking with Mark Burnett, the executive producer of so many hit shows such as The Bachelor, Survivor, Shark Tank, Are You Smarter Than a 5th Grader? and most recently the History Channel's mini series, "The Bible." "The Bible" has had an amazing start with huge audiences watching all over the United States. Mark Burnett himself projects one billion people around the world will see this series. The intensity and voracity of the series will truly change the way you think and help The Bible come to life. Mark Burnett along with his wife, Roma Downey are pure class acts who are working to inspire people everywhere with their series, "The Bible." They are the true power couple!
Read below to learn about where Mark Burnett finds his inspiration for his many successful ideas, why he doesn't like to listen to his critics, and how perseverance has been a cornerstone of his success.
Feeling the Vibe: Hello Mark, my name is Diana. I represent Feeling the Vibe Magazine. It's a completely digital entertainment publication. We love to inspire and feel that you are so inspiring, so thank you for taking the time today.
M. Burnett : Thank you.
Feeling the Vibe: So Mark Burnett Productions is synonymous with excellent television. You have created so many thought provoking and interesting shows. Where do you get your inspiration for ideas for these new shows?
M. Burnett: I honestly really don't know. It's just it comes to me and I've realized more and more as I've gotten older that some people think if you're not a person of faith, it's just an instinct. For me, it's God. That just comes to me and I can tell what I feel and I'm obviously not always right, but I feel what's going to work. And one thing is that so many people are so full of opinions and want to say things won't work.
I remember someone telling me Survivor won't work. Why are people on network TV going to watch what is basically a super duper documentary without any actors in it? And then someone else said to me, well, if Survivor was so good, somebody else would have already done it, which is like the craziest critique. Otherwise nobody would start anything. The Voice people said to me, no way are people going to watch another singing show.
Feeling the Vibe: And look how huge that was.
M. Burnett: I know, and they also said especially because you're trying to in a nice way remove the humiliation; and I have to tell you The Voice has worked and if you look at the ratings last night, it's already happening. Last season X-Factor on Wednesday was so ahead of Survivor. By the end of the season they crossed over and Survivor beat X-Factor last season in demos and viewers.
And last night it started for Idol, Idol dropped, what, three or four tenths of a point and Survivor went up two-tenths of a point. You know what, not hard to believe by the end of the season, Survivor in its 26th season beats Idol and the reason in part there I think the country is not into the humiliation thing. A lot of people told me that The Voice would never work. Yet nobody by the way has suggested that The Bible wouldn't work.
This is a nation built on the Bible, you know that and I know that. It says on the money, "In God We Trust." It may seem like in the media it's very secular, but this is a nation that is built on the Bible and having been someone who has been involved in my series Survivor and Roma's Touched by an Angel, they were very middle America series. We've traveled a lot and we know how America thinks and just the faith community and millions of Americans embraced this Bible series.
Feeling the Vibe: The world needs it. It needs The Bible and we so look forward to watching it. And if I could just also ask what is your favorite Scripture that you use to encourage yourself and others?
M. Burnett: I think I've been spending a lot of time lately dealing with Paul and Roman IV. Do you remember the end of Paul's life when he said I've fought the good fight. I finished the race, I kept the faith. And I often think of that because I like to think that way. You have to give 100% of yourself and fight the good fight.
Feeling the Vibe: You do, you have to put all your passion into your project.
M. Burnett: Right, and you've got to keep the faith and so this is one thing. I mean lots of things. Also, if you think about it, it says suffering if you persevere, perseverance of character and carry the hope and so it's very true, because everybody tries something. Nothing is easy and you end up suffering, but if you persevere, it shows. People who persevere have character, and when you have character, there's always hope.
Feeling the Vibe: Always, always and never listen to your critics. You'll never make it to success.
M. Burnett: That's right. Someone at TV Guide once said in the first week before Survivor came out, "you better watch this because this won't even make it to week two."
Feeling the Vibe: That is incredible and you persevered making such a name for yourself. It is incredibly inspiring to all of us; and I'm so looking forward to watching The Bible. It will be so inspiring to everybody in the world. May God bless you, thank you so much.
M. Burnett: Thank you, God bless you.
Watch "The Bible" on the History Channel for a special marathon run from
March 28 – March 31, 2013.
Tweet @bibleseries and #TheBible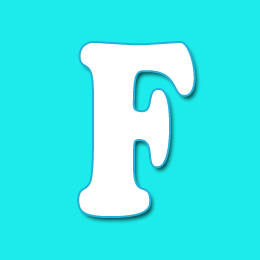 Editor of Feeling the Vibe Magazine.  We have all the scoop on the latest celeb news, makeup tutorials, and so much more.