We are spotlighting an entrepreneur superstar! This designer started a business out of her home in Texas and today has a million dollars in sales with celebrity and top corporate clients such as Tara Lipinski, Sabrina Bryan and Prada.
She used her design expertise to build a business around amazing events, both personal and corporate plus unique gift ideas that would have pinterest users clamoring.
Learn all about Audrey Craig of the GB Design House plus get some design tips of your own below!
Exclusive Q&A with Audrey Craig of GB Design House
1. What is the best piece of advice you have ever received as an entrepreneur?
It's ok to be scared, but don't give up. If you create a great product and give extraordinary customer service, you will build a successful business. This was from my mother whom I started the business with.
2. What was your very first job and what made you decide to become an entrepreneur?
My very first job at age 14 was designing and wholesaling custom-made bookmarks to local gift boutiques. I liked seeing the response to my designs, and was thrilled when I received my first re-order. My mom is an entrepreneur and she assisted me in buying materials, crafting, and pricing.
3. What do you think are the top 3 qualities every entrepreneur needs?
1. Perseverance – stick to it, work hard even when setbacks occur.
2. Ability to see the "big picture" – always keep your goal front and center and don't be distracted by the minutae. Before proceeding on a new task, ask yourself "Is this taking me toward my goal?"
3. Flexibility – Some of our greatest growth in the business has been in unexpected directions. We started as e-commerce and found that many of our bridal clients were pleased with our goods and services and wanted us to handle their corporate branded needs. We've seen enormous growth in that sector.
4. What has been the easiest part of having your own business and what has been the hardest?
The easiest part of having my own business is the flexibility that I have in determining the direction of GB Design House. The two hardest parts are narrowing the focus for the greater impact in achieving our vision and wearing too many hats.
5. We understand the majority of your sales have come from your e-commerce store. Was this a surprise to you and how has it changed your business model?
Actually, our strategic plan was to be e-commerce shop for brides called Gracious Bridal. The surprise was growing our corporate division. As Gracious Bridal continued to grow, so did our corporate business allowing GB Design House to become a successful online destination for all of life's celebrations, events and parties. Our newly revamped design studio in Austin, TX has seen almost 20% growth this summer.
6. We saw you designed custom gifts for Nicky Hilton's wedding. How did she become a client and can you tell us more about the gifts you created for her?
Her mother Kathy Hilton's assistant contacted us to create something special for her big day. We crafted a custom monogram and designed premiere specialty items for their celebration. Each wedding journey is unique and we try to do something meaningful to the individual couple. At the moment working with actress Sabrina Bryan regarding her upcoming wedding. One fun thing we created were personalized suntan lotion bottles for her Cabo San Lucas bachelorette weekend.
7. You work with a number of fashion brands including LuluLemon, Miu Miu, and Prada. Can you tell us a bit about each one as far as what services you offered them?
Launch parties, new locations, special events, are all reasons that major lines need custom-labeled goods to showcase their name and brand the event. We try and work with our clients to create custom products to make their events sizzle. Sometimes it is as simple as napkins and cups, other times it is unique bags or luggage tags. One of our recent favorites were white-chocolate enrobed Oreo cookies for Kendra Scott's SXSW event. It's always exciting when a client tells us of an event and lets us come up with a plan to get their name recognition in a clever way.
8. Does GB Design House create events for Sweet Sixteen parties? If so, what do you see as the major trends for Sweet Sixteens going into 2019?
We work with several event planners that orchestrate Sweet Sixteen parties. The current trend seems to be custom gift bags for the attendees. We foil-imprint their logo or monogram on the bag that they fill with custom goodies. The ubiquitous candy & dessert bar features personalized napkins and plates and is festooned with our monogrammed balloons.
9. For people planning holiday parties this year, what would you say are your two top tips for creating unforgettable events?
1. The little things make the greatest impact – that silver bowl with personalized matchboxes sitting on the entry table, the linen-like guest towels with your custom monogram in the powder room, the stir-stick in your beverages emblazoned with your logo or even a reindeer. These little things show your guests that you have attended to the smallest details to make them feel special.
2. Offer a party favor as guests leave. Hot chocolate or hot apple cider for the drive home in a custom monogrammed paper-cup with lid, or your homemade fudge packaged beautifully. Presentation is everything and elevates a token into something special.
3. Relax! the best parties are ones where the host is mingling among the guests. Do as much in advance as possible and adjust your drinks and menu accordingly so that you can enjoy the party.
GB Design House is a lifestyle design house that provides personalized entertaining essentials and fabulous wedding details for the host and bride.
For more on Audrey and the GB Design House, visit their official website!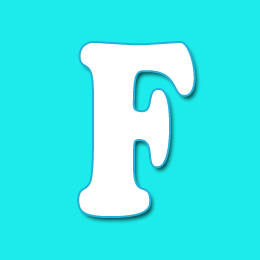 Editor of Feeling the Vibe Magazine.  We have all the scoop on the latest celeb news, makeup tutorials, and so much more.