"Hello Mr. Hankel, this is Harvey Johnson…"  That's right, we caught up with the famed "Harvey Johnson" from the Telephone Hour in Broadway's Bye Bye Birdie.  Paul Pilcz, the 18 – almost 19 year old from New Jersey told us about his very first job on Broadway, what it was like performing on "Good Morning America," and what type of special advice John Stamos gives the "Birdies" as they like to be called.  Learn more about Paul and Bye Bye Birdie now. 
Quick Facts:
 
How old are you? 18, I'll be 19 October 30th.
Where did you go to high school?  I went to a performing arts high school in NJ
 
Funny fact: Went to school with one of the girls in BBB
 
Where did you grow up? Monmouth County, New Jersey
 
Siblings: One older sister and one younger sister
 
Have they seen the show? Oh yes, plenty of times
 
Q&A
What were the auditions like for Bye Bye Birdie?
For this audition, I was actually planning on going to the open call which was in April. About a week prior to that, my agent called me and said I could get a private audition for BBB. What's really funny is that she didn't even know I was planning on trying out at all. So I went and got a couple call backs. I had to dance and sing in front of the production staff a couple times. It was scary but I'm glad I did it.
Do you remember what you sang for the audition?
Oh yeah. I sang "It Takes Two" from Hairspray.
We see it's your first time on Broadway. What has been the most surprising for you so far working in musical theater?
Nothing really surprised me actually. It's really so much fun. I've been trying to audition and act since I was in elementary school. Finally getting to work is so exhilarating; playing night after night in front of packed houses.

We saw you on Good Morning America. What was that experience like?
It was awesome! I had to wake up at 4:45am but it was so worth it. You never know who you're going to bump into. Emeril (Lagasse) was apparently supposed to be there and I didn't even know it. Since the GMA studios are so close to the theater, they had us change into our costumes right at the theater. So picture this, all of us are parading down the street in Manhattan really early in the morning in our costumes. It was a sight. I had an orange suit on and people were looking at us wondering what was going on.
 
Where are most of the kids in the cast from?
There are a bunch from New York and New Jersey. There are some from Delaware, Maryland and there's actually a girl in the show from Iowa. Two of the kids are also from California. They're from all over the place. I didn't even realize it. Kids would fly in all the way from California just for their callbacks.
 
What do you guys do for fun in the cast?
We're such a high energy, love to have fun group. Bryant Park is right down the street, so some of us will go there. Two weeks ago Bryant Park had a festival going on and they had different people come in so I went to that with another kid from the cast. A bunch of us from the cast went to Birdland to sing with MirandaSings (from Youtube). We ended up singing "It's a Hard Knock Life" from Annie. It was a lot of fun.
 
How do you like working with Gina Gershon and John Stamos?
They are some of the nicest people I've ever met. I didn't know what to think going into the process but John is such a great guy.  He performs with the Beach Boys a lot so while we all were in rehearsals, they played near my hometown in New Jersey and I told him I wanted to go and see the show. He ended up getting us in and brought us up on stage to sing with them during "Barbara Ann." It was such a blast. Gina is so nice too. Before the big dance number, "Lot of Livin'," we're backstage doing push ups together just to get pumped for the number. Going into this I was so excited getting to work with John Stamos and Gina Gershon. You can forget that all these celebrities are real people. I feel so lucky to be able to work with such extraordinarily talented and nice people.
 
Do they give you any advice?
A big thing that John told us was that the theater is our safe place. We don't want anything to get near us that might hurt us. For instance, if we hear something from an outside source that's not so great, just shrug it off your shoulders and don't listen to it. We're here doing 8 shows a week so our job is to make the audience happy and not listen to the naysayers. That's one of the biggest pieces of advice that John gave us. It's definitely a happy play, you don't want to let anything ruin that.
 
Did you know any of the Bye Bye Birdie songs before you auditioned for the play?
I did the show in a community theater a couple of years ago. Everyone has a connection with BBB and the song "Put On a Happy Face." A stranger could finish the lines for you to that song, it's so well known.
Why do you think someone should come see Bye Bye Birdie who has never seen it?
I would tell them that it's just such a fun show. With all the hard times that this country is going through, it's a great retreat to go to. You can smile, listen to music and look at all these colorful costumes. You can kind of forget about all the bad things that are going on and just enjoy yourself for a little while.
 
Do you have an official website, myspace?
I do. My music myspace is www.myspace.com/paulpilcz . I also have a twitter: www.twitter.com/paulpilcz . People can definitely follow me. I update it everyday.
Check out Paul and the rest of the cast of Bye Bye Birdie at the Henry Miller Theater in New York City on 43rd Street.  For tickets go to telecharge for Bye Bye Birdie.
If you purchase an independently reviewed product or service through a link on our website, Feeling the Vibe may receive an affiliate commission.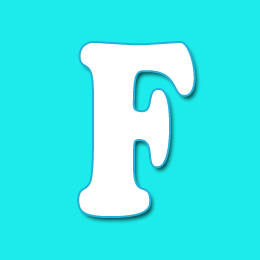 Editor of Feeling the Vibe Magazine.  We have all the scoop on the latest celeb news, makeup tutorials, and so much more.