42nd Street is one of those shows that has you singing the setlist of songs days after you saw the show. It is contagious when done right. The music and the tap dancing has been mesmerizing audiences for years. It has run on Broadway and all over the country. The touring performance of 42nd Street arrived at the Mayo PAC in Morristown, New Jersey on Friday, March 31 for a three show stint (one show on Friday and two on Saturday).
First, a little about the Mayo PAC. It is a 501(c)(3) nonprofit organization, presenting a wide range of programs that entertain, enrich, and educate the diverse population of the region. In addition it enhances the economic vitality of Northern New Jersey. Located in Morristown, this theater is a popular entertainment fixture for New Jersey.
Back to the show.
42nd Street takes place in New York, 1933 around the time of the Great Depression when the economy was not quite stellar. Julian Marsh, a well known Broadway producer needed a major comeback from a Wall Street failure so he decided to put on "Pretty Lady." The show follows the cast as a group of young people try to impress with their dancing and singing skills to be part of the ensemble. The lead character is "Dorothy Brock" played by Kara Slocum who is a Broadway diva and connected to a multi-millionaire, Abner Dillon who owns a Kitty Car company, played by Chris Carsten. Also in the lead is "Peggy Sawyer" played by Clara Cox, a young naive girl from Allentown, Pennsylvania, with an incredible talent. Peggy is late to the auditions and almost misses on her chance to be in the production. In an interesting turn of events lead by her innate talents she is chosen to be in the musical production which then leads to a role of a lifetime. Peggy is chosen to play Dorothy's character after Dorothy falls injured.
Let's take a look at the highlights of 42nd Street at the Mayo PAC in Morristown, NJ.
The Mayo PAC – This is an unbelievable theater. The seats are very cushioned and comfortable with almost all seats giving a great view to the grand stage.
Julian Marsh (Played by Matthew J. Taylor) – This character in the show requires a very strong presence. Matthew Taylor hits this spot on! He has a booming voice and a big presence on stage. He embodies the character perfectly and the audience can feel it.
Peggy Sawyer (Played by Clara Cox) – Clara has a tremendous amount of talent in the areas of dance, singing, and acting. She puts forth an energy that is contagious with her fast moving feet and excellent portrayal of a young small town girl turned headline actress.
Billy Lawlor (Played by Connor Coughlin) – You would almost think Connor comes from the 1930s era. His speaking voice sounds just like those in movies from that time period would sound. He has fast moving feet too and gave an excellent portrayal of Billy Lawlor.
The Cast & The Show – This is one ultra incredible production of 42nd Street. We have seen this show before, but this performance, this touring company by far is the best we have seen. This is not easy to reach such a level in our book as we know the show so well. The 42nd Street cast, directors, choreographers, and production crew should be extremely proud of themselves. They are amazing performers who took 42nd Street to another level. We are still singing the songs to ourselves!
If you have the opportunity, definitely visit the Mayo PAC. The theater is very special and one you would enjoy. For a listing of upcoming performances at the Mayo PAC visit https://www.mayoarts.org.
To see the next stop for the touring production of 42nd Street visit: http://www.42ndstmusical.com/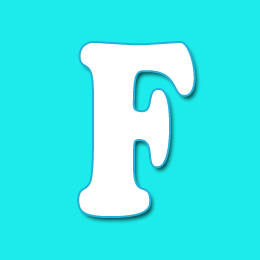 Editor of Feeling the Vibe Magazine.  We have all the scoop on the latest celeb news, makeup tutorials, and so much more.