Summertime weather blasted into the New York / Connecticut metro area and what more to help make it feel like summer in the
northeast?   A visit by America's Boys of Summer, the Beach Boys.  The "boys" entered in upon a special night at the Stamford Palace in Stamford, Connecticut, in particular a night to raise money to combat a mysterious disease, Niemann-Pick Type C.  Dana's Angels Research Trust annual Gala Benefit took place on June 1, 2013 as star power filled Stamford.  The Today Show co-host, Kathie Lee Gifford, and football Hall of Fame legend husband, Frank Gifford returned for their eighth year as hosts of the night.
The night continued with a live silent auction hosted by Kathie Lee and Frank.   Items ranging from dinners to an exotic trip to St. Croix to stay in a palatial estate with ten of your closest friends were bid on.  In total, $365,000 was raised to benefit the medical research to find a cure or treatment for Niemann-Pick Type C disease.
At the conclusion of the silent auction, WPLJ's Scott Shannon introduced the legendary Beach Boys.  They took the stage to loud applause and it was time for the big show.  The Beach Boys played hit after hit.  Here are some songs of note from the night:
Disney Girls – A rare occurrence, Bruce Johnston has a song he wrote called "Disney Girls" with a theme of good wholesome fun.  He performed this song as the spotlight centered upon him, his voice was shining as he hit every note without fail.  The song is a ballad of sorts that plays upon the emotions as he reminisces to the days of youth and innocence.
Warmth of the Sun – Yet another emotionally evoking song, this ballad was appropriately explained by lead singer and band founder, Mike Love.  He spoke about a love interest he once had who did not return his affections.  This song, "Warmth of Sun" told that story.  Musical director Scott Totten performed this solo song as the band's musicians supported him with beautiful music.  Scott's vocals were spot on giving the song a flavor that the audience truly soaked in.
Don't Worry Baby – A song you will recognize by the first few bars of drum rhythms as the harmonies begin melting together, Don't Worry Baby had everyone swaying to the sounds.  Randell lent his beautiful falsetto to this song as he kept the song moving smoothly.
California Dreamin' – "California Dreamin' " is a song the Beach Boys perform, however it was a song originally created by the Mamas and the Papas, written by Michelle and John Hunter Phillips.  We were fortunate to meet Michelle before the show and she shared stories of her song writing inspirations.  As a special treat to the audience, Michelle took the stage right before they began to sing "California Dreamin."  Her presence excited the crowd as they listened to her strong voice harmonizing with the band.  That was history in the making.
Fun, Fun, Fun – The last number of the night was "Fun, Fun, Fun."  The band went all out as they moved around the stage with a lot of energy.  Drummer John Cowsill goes all out on this number as he plays the drums in a way that could rival just about any drummer in speed and precision.  At one point, one of his drum sticks flew out of his hand and without missing a beat he grabbed another one and continued drumming.
The night was a blast with everyone enjoying the Boys of Summer on a very special summer night in Stamford, Connecticut.  To learn more about the DART foundation please visit Dana's Angels website.
If you purchase an independently reviewed product or service through a link on our website, Feeling the Vibe may receive an affiliate commission.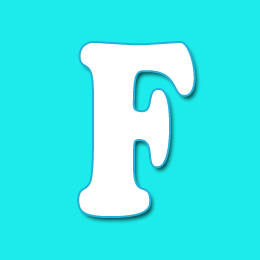 Editor of Feeling the Vibe Magazine.  We have all the scoop on the latest celeb news, makeup tutorials, and so much more.