With college about to kick off a brand new year, incoming freshmen are getting ready to fill up their dorms. Here's our list of five essentials for your dorm!
Essential #1: Rockin' Desk Lamp
On those late nights spent doing homework, it's best to avoid keeping your roommate up and leaving them grouchy the next day. Getting a desk lamp helps you avoid your differing schedules.
They're ideal for keeping one side of the room lit up for your own rigorous studies, while the other stays dark enough for your roommate to sleep the whole night through. Of course, this can help you assure a tight friendship with your roomie all year long.
Our Pick: 12 LED Desk Lamp
Essential #2: Keep It Neat See-Through Storage Box
Now that you're out of the house, your space is most likely going to be more limited than you're used to.
A great way to stay organized is by using storage boxes, which allow you to store more as you stack up. Many of these can be easily slipped under your bed as well, keeping your room looking nice and neat.
Whether it is for books, accessories, or anything else, there's always the box size you need.
Our Pick: Household Essentials Canvas Storage Box
Essential #3: Keep it Cool – Mini Fridge
While you could technically survive on dorm meals and vending machine water, a mini fridge will surely be a great money-saver in the long run.
By buying—or at least renting, if your college offers this option—one of these handy devices, you can stock up on whatever needs cooling. You can always have a chilled beverage at hand, especially in the summertime.
Our Pick: Mini Fridge
Essential #4: Nice and Convenient Tabletop Microwave
Alongside your mini fridge, you'll definitely need a microwave to warm up whatever you've kept cold. Having one around gives you the choice to heat up some good leftovers any time of the day to keep you full, without forcing you to step foot outside your dorm.
Besides, what roommate wouldn't love you for having what it takes to make popcorn in your own living space?

Our Pick: Frigidaire Countertop Microwave
Essential #5: Dazzle 'Em – Laundry Hamper
Being on your own definitely means doing your own laundry, if you haven't started already.
A laundry hamper is a necessity for keeping your dirty clothes separated from your fresh ones within your dorm. Plus, it makes lugging your clothing down to the washing machines ten times easier.
We recommend getting a mesh one—these are both collapsible and space-saving.
Our Pick: Dazz Deluxe Pop-Up Hamper
Get ready to enjoy the first year of your amazing college experience by purchasing items off of our list of essential products!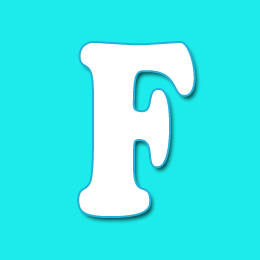 Editor of Feeling the Vibe Magazine.  We have all the scoop on the latest celeb news, makeup tutorials, and so much more.