One of our favorite YouTube couples, Jess and Gabriel Conte are super refreshed and back in LA after their much needed honeymoon break to Hawaii.
These two were back at it as they posted their highly anticipated VLog on the Jess & Gabriel YouTube Channel.
We know you would agree with us when we say these two are super cute together!
Below are 4 of our top moments from the newest Vlog posted on May 25, 2017.
1. Puppy Love
They got to see their baby! Well not a real baby, but their little goldendoodle Milo. There was separation anxiety with Milo when his human parents went on their honeymoon and he couldn't go along. When they got back from Hawaii, Jess was holding little Milo as they all tried to take a family selfie with their cool Polaroid camera (Get your Polaroid camera in white too!). After a few takes, they got their perfect shot – as little Milo licked Gabe right on the lips. Too cute!
2. Christian Values
We know Gabe and Jess are close to God and attend Hillsong Church. They live out these Christian values in their everyday lives. While sitting at breakfast, Gabe notices how much darker he is after taking in all that sunshine in Hawaii. He comments that he is "a thousand shades darker" and then backtracks as he realizes it sounds like a "highly inappropriate movie title." Jess quickly let him know that he didn't say 50 shades so he was ok 😉
3. Date Nights in a Box
We got to watch Gabe and Jess open their mail. Gabe takes out a "Date Night Box." This box is shipped out every month for ideas and materials to use on a date night. This one uses cake pops and painting for a super cute date night for these two!
4. Invitations Galore!
Jess and Gabe are so down to earth that we all feel like they are our friends! Their loyal supporters send them graduation and even wedding invitations in the mail so they can share in their special days. You can tell they would love to be able to attend each event and feel bad that they can't. Jess adds, "you never know, one day we will." So keep sending those invites!
You can send your letters to their PO Box at:
4804 Laurel Canyon Blvd. #1088
Valley Village, CA 91607
Watch the VLog below and let us know if you agree with our favorite top moments or if you have others to add @feelingthevibe on Twitter.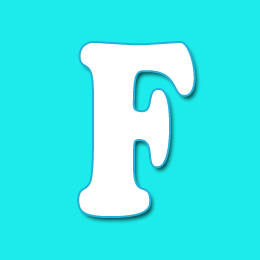 Editor of Feeling the Vibe Magazine. We have all the scoop on the latest celeb news, makeup tutorials, and so much more.